A common practice across the country, holiday construction moratoriums limit construction activity, building permit issuances, or street closures during certain dates and times through November and December. Each municipality has its own dates, types of work prohibited, and exception policies. Below, we've collected information from our office locations with active construction moratoriums this winter so that your team can be prepared for any schedule changes.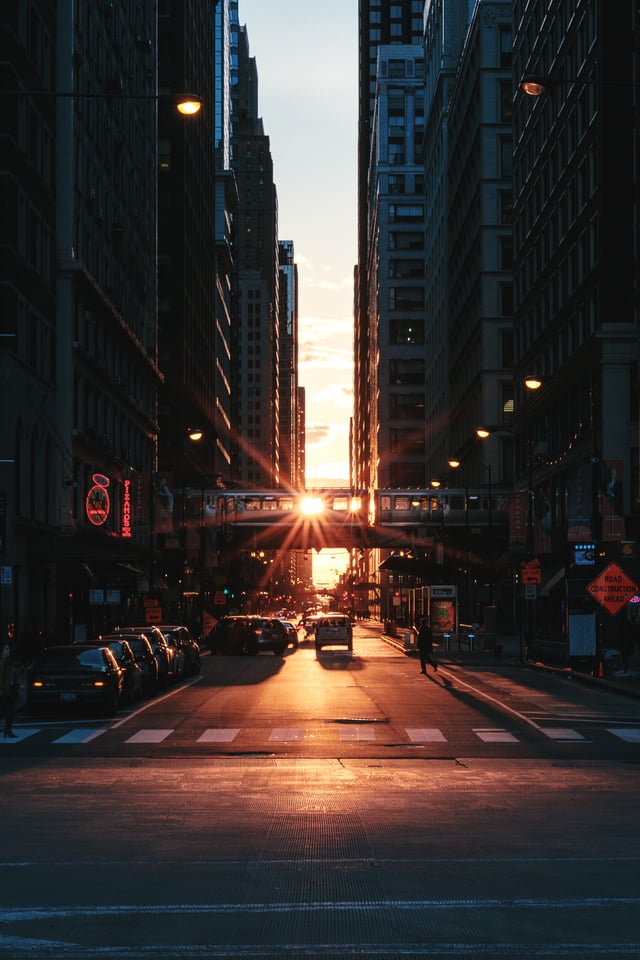 image credit: Bryan Minear
New York City
According to the New York City Department of Transportation (NYCDOT), this winter's Holiday Construction Embargo will limit work from 6 a.m. Wednesday, November 15th, 2017, through 11:59 p.m. Tuesday, January 2nd, 2018. The Holiday Construction Embargo prohibits all routine work on the street during the embargo period unless special approval is granted by the NYCDOT's Office of Construction Mitigation and Coordination (OCMC). Utility cover openings are also restricted.
The embargo does not apply to emergency work, however, an emergency number must be obtained from NYCDOT prior to any work.
NYCDOT also lists Special Event Construction Embargos for the holiday season, including the Winter's Eve Embargo November 25-27, 2017, and the Rockefeller Tree Lighting Ceremony Construction Embargo from November 26-29, 2017. These moratoriums are limited to the locations designated on NYCDOT's website.
City of Chicago
This year, the City of Chicago Department of Transpotation (CDOT) prohibits street/utility openings and lane and road closures between 4 p.m. Friday, November 17th, 2017 and 9:30 a.m. Tuesday, January 2nd, 2018 within the area bounded by North Avenue, Lake Michigan, Halsted Street, and Roosevelt Road.
All active permits will be revoked during this time and permits for new work will not be issued unless otherwise excempted by CDOT via a request process. Emergency work is allowed with approval.
City of Los Angeles
Holiday Restrictions are in effect for the City of Los Angeles from November 20th, 2017, through January 2nd, 2018. The Los Angeles Bureau of Engineering prohibits lane closures during this time unless approval is granted for restoring service connections, a public safety emergency, or other situations as per the District Engineer's discretion.
An interactive map of all affected streets is available through the City's Open Data project.
City of Denver
This season, the City of Denver's Holiday Construction Moratorium is in effect from November 22nd, 2017, to January 2nd, 2018. The Denver Public Works Department will not issue right of way permits for new construction work during this time for streets in the Central Business District, Cherry Creek retail area, and the Stapleton/Forest City retail area. Exceptions must be approved by the City Traffic Engineer and are considered based on the activity's potential impact.
Active and permitted construction work is allowed to continue during the moratorium but limitations may apply including reduced working hours, smaller work zones, and restrictions on some work activities as per the Department of Public Work's memo.
City of San Francisco
The City of San Francisco's yearly Holiday Season Restrictions limit construction work between November 26, 2017, and January 1st, 2018 from 7am-10pm in the downtown core or on any "business block" as per the San Francisco Municipal Transportation Agency's (SFMTA) "Blue Book" regulations.
No work is allowed in the street or sidewalks during the moratorium unless otherwise approved. Waivers must be faxed to the SFMTA for consideration on a case-by-case basis.
City of San Jose
As per the San Jose Department of Transportation's memo, this year's restrictions are active November 23rd, 2017, to January 1st, 2018 for the downtown area bounded by Julian Street, 11th Street, Highway 280, Stockton Avenue, The Alameda, Cahill Street, San Fernando Street, and Delmas Avenue as well as for streets surrounding shopping centers. Permits for street or lane closures will not be issued for the duration of the moratorium.
As always, the Burnham Nationwide team is available to answer any questions on moratorium procedures or to assist with the application process for waivers in our offices throughout the country.