We are delighted a recent Chicago Tribune article features the Vista Tower, a current Burnham project. The Vista Tower, comprised of three connected towers, will be Chicago's third tallest building when completed. Located near the riverfront, the Vista will include a hotel, the Wanda Vista Hotel, and luxury residential skyscraper.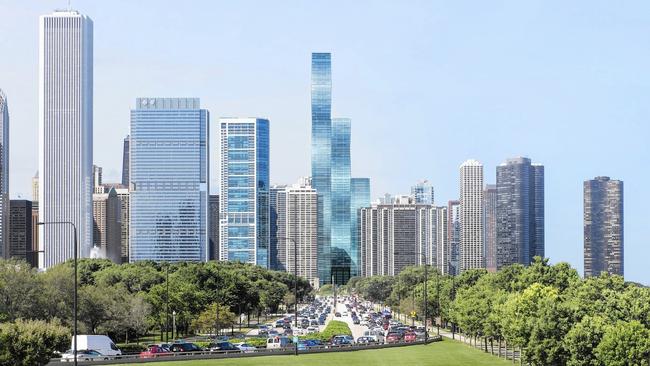 Burnham is working on all the permits and approvals required for the Vista Tower's entire construction, from the caisson permits to approvals for the complete skyscraper structure. A particularly complex part of the project involves the extension of city infrastructure. The Vista project will include the creation of a new link between Upper Wacker and Harbor Drive as well as an extension of Wacker Drive that will become a public park. This will require Burnham to facilitate approvals from the 27 utilities and agencies that comprise Chicago's Office of Underground Coordination.
According to the article on the Business section's first page, more than a quarter of the Vista Tower's 406 condominium units are already under contract. Pricing for the luxury units ranges from $900,000 to $10 million for a complete floor unit on an upper level. The building's amenities will include both an indoor and outdoor pool as well as a kitchen for dinners held by celebrity chefs. The article states that the Vista Tower's condominiums are expected to draw international buyers.
Construction on the Vista Tower should begin soon, and we are proud to be working on this beautiful new development along the Chicago riverfront.