Improving Health and Well-Being: the Well Building Standard


There is an increasing focus in recent years on the impact of buildings on health and well-being. Several important new studies have shown the significance of designing and constructing healthier buildings. A growing body of evidence demonstrates that green buildings can be good for health in addition to improving sustainability. Building standards have also emerged, such as the Well Building Standard and Fitwel, that specifically address the well-being of a building's occupants.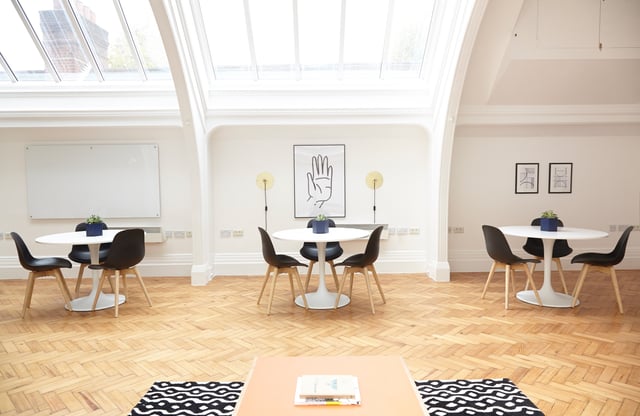 Initiatives and Studies Focus on Healthier Buildings
Healthier Work Environments
The American Institute of Architects partnered on a recent study conducted by Dodge Data & Analytics that looked at health considerations in building design and construction, The Drive Toward Healthier Buildings 2016. The study found that the majority of owners and architects surveyed considered the health impacts of building design and construction.
Yet, building owners and others are not completely aware of the financial and business benefits of a healthy building even though those who have measured such impacts have found them to be favorable. For example, a space will usually be leased more quickly if it is in a healthier building.The study also looked at the top features used by those surveyed in creating healthy buildings as well as features that are more likely to be used in coming years.
Recent studies by Harvard T.H. Chan School of Public Health's Center for Health and the Global Environment, the State University of New York Upstate Medical University, and Syracuse University showed how a building's indoor environment affects workers' productivity as well as health.
The researchers looked at the impact of green buildings on decision-making. They found that "improved indoor environmental quality doubled occupants' cognitive function test scores. Additionally, occupants in high-performing, green-certified buildings had higher cognitive function scores than occupants in similarly high-performing, non-certified buildings."
The report notes that we should not be ignoring these results given we spend 90% of our time indoors and 90% of the costs associated with a building are salaries and benefits. The study quantified the energy cost required to create an indoor air environment that doubles cognitive function test scores ($ 14 - 40 per person per year) and the resulting amount of increased productivity ($6,500 per person per year).
Healthier Homes
Most local building codes do not sufficiently protect against many residential health hazards even though housing can affect health, particularly for children, in a variety of different ways.The U.S. Department of Housing and Urban Development's Office of Healthy Homes and Lead Hazard Control supports work to update codes in ways that promote healthy homes.
Additionally, the National Center for Healthy Housing is working together with the American Public Health Association to create the National Healthy Housing Standard, designed to complement other codes and be adopted at the national and local level. The National Healthy Housing Standard provides minimum health and safety standards for existing homes as well as optional stretch provisions that go beyond the minimum standards.
We recently wrote about a Chicago initiative to incorporate healthy living standards into the Chicago Building Code. Work on these potential changes is still at an early stage.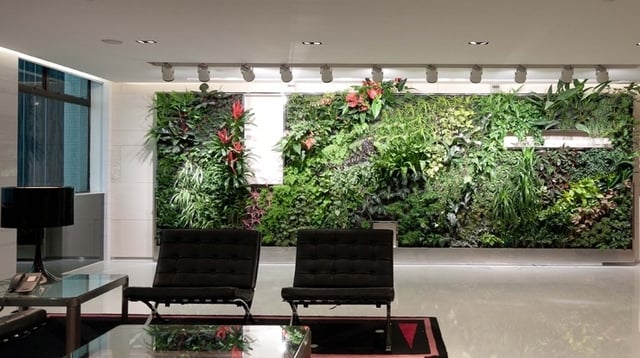 Well Building Standard
Background
A new standard and certification program, the Well Building Standard (Well) was developed to support health and well-being in buildings. The first version of Well was released in 2014 after a two-year pilot program and seven years of research and development.
Well is administered by the International Well Building Institute, a public benefit corporation founded by the company Delos.
Concepts
The Well Building Standard is organized around seven areas or "Concepts."
Air - reduce indoor air pollution
Water - improve water quality and access
Food - promote healthy food in work environment
Light - use lighting to support alertness and sleep
Fitness - promote exercise and fitness
Comfort - create a comfortable and distraction-free work environment
Mind - use strategies to support cognitive and emotional well-being
Within each Concept, there are components that must be met depending on the building type. For example, the Comfort Concept looks at features such as accessible design; ergonomics; noise (both external and internal); thermal and olfactory comfort; reverberation time; sound masking, reducing surfaces, and barriers; and thermal control. Additionally, Well supports innovation by allowing for a project to introduce new features.
For each Concept, there are features that are Preconditions, requirements that must be met to meet the basic Well Building Standard, as well as higher levels of certification offered by Well. Also, to attain the higher levels of certification, a given percentage of additional features, Optimizations, within each Concept must be achieved.
Well has been developed for new and existing buildings, new and existing interiors, and building core and shell. Pilots are under development for retail, multifamily residential, education, restaurant, and commercial kitchen types of buildings and interiors.
Certification
There are three Well Certification levels: Silver, Gold, and Platinum. A Well Certification is only attained after third-party verification that the Well Building Standard was achieved. The Well Certification is administered by Green Business Certification, Inc., the organization that conducts the Leadership in Energy and Environmental Design (LEED) certification and a number of other sustainability programs.
It is necessary to register a project intended to achieve Well Certification and work with a Well assessor. In addition to submitting documentation demonstrating that Well has been achieved, performance must be verified after project completion using visual inspections and performance testing.
Interfaces with Other Programs
Earlier this year, the International Well Building Institute announced that Well now aligns with LEED. For projects that are trying to achieve both Well and LEED certification, a guidance document is available explaining which credits will be recognized by both programs and how to take additional steps to attain certification from both Well and LEED.
Well also aligns with the BREEAM certification program, a sustainability assessment method for buildings and developments created by the Building Research Establishment in 1990.
Growing Interest in Well
As more buildings become Well Certified and the program expands to include additional types of buildings, there is increasing curiosity about the program as an option for healthier buildings. According to the International Well Building Institute, there are more than 350 Well projects.
The Well Building Standard is an exciting option for designing and building healthier buildings. Despite a pilot for multifamily residential buildings, Well currently seems primarily focused on workplaces. It is unclear whether Well can be developed to fully address the need to make the millions of U.S. older homes into healthier environments, particularly for low-income residents.