Greater LA: Developing Updates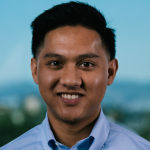 Burnham's goal, as always, is to continue communicating with city officials online, via email and by phone and provide you with updates on any city implementation that may take place in the coming weeks. We will continue to monitor all jurisdictions for updates and will send out new processes as they're announced.
Updates as of March 23, 2020
Los Angeles
All Development Service Centers will be closed to the public. LADBS and other departments are encouraging the use of their online portals and communication via phone or video conference

The Downtown Fig Plaza, Van Nuys Marvin Braude, and West LA offices will all have customer "Pick-Up/Drop-Off" centers in the lobby


All other departments will also utilize the same "Pick-Up/Drop-off" system as B&S


Over-the-Counter reviews have transitioned to 1-2 business day backroom reviews

Re-submissions will be via drop-off and scheduled video conference

All essential field operations (inspections) will continue as normal. Please communicate as much as possible through phone or email with your field inspectors.

Greater Los Angeles/Orange County/San Diego area

Many have closed their City Halls to the public and have adopted a form of online submittals via email or online portal or have a similar drop-off method.

Fore more information regarding additional jurisdiction updates contact your local Burnham Project Manager.
Please contact your Burnham Project Manager or email us at LA@burnhamnationwide.com for any specific questions or should you need any additional information on how this impacts your current or future projects in any California jurisdiction.
Updates of major jurisdictions - March 20
As of late night, Los Angeles County officials announced a "Safer at Home" policy. Governor Newsom followed up with an announcement of a similar order minutes later.


Updates of major jurisdictions - March 19
City of LA
Still open to public but limited interactions with public counters. Resubmittals will either be dropped off or meetings are to be held by phone/web conferences or email. Please expect slight delays with projects for the next few weeks.
County of LA
Closed as of 3/18/20 but reviewers should still be available by phone, email, or web conference. Certain projects can be submitted online, but resubmittals will only be accepted by email on a case-by-case basis. Please expect major delays.
Irvine
City Hall is closed to the public as of 3/18/20 but services are still available online and staff are available by phone/email. Please expect delays.
Orange County Fire
Closed to the public. Submit/resubmit will be allowed by drive up drop off only. Please expect delays.
Ontario
Will only be open to appointments starting 3/23. Please expect delays.
City of San Diego
Development Services is limiting public visitors to the first floor only for new submittals/resubmittals and up to 8 people at a time. Plans will be quarantined for 24 hours before screening. Reviewers and other staff will be available by phone, email, or web conferencing. Inspections are suspended for the time being. Please expect delays.
County of San Diego
The building will be closed to the public starting 3/23/20 and submittals/resubmittals will be made via dropbox located outside. Reviewers and staff should be contacted by phone or email. Please expect delays moving forward.
We appreciate the hard work the DBS is continuously doing during this time. Please contact Burnham with any questions regarding your project. We will be here to answer any questions you may have.
We will come out of this stronger than ever, together.