California Fire Code Requirements See Change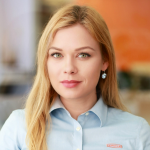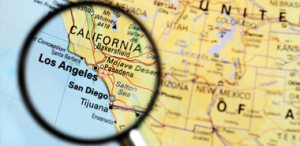 As of January 1, 2015, several changes to the California Building Code and the California Residential Code have gone into effect. The changes apply to rooftop-mounted photovoltaic systems, also called PV systems, installed on residential, commercial and public buildings. Specifically, the code changes require that all PV systems be tested, listed and identified with a fire classification rating in accordance with UL 1703.
History of UL 1703 and PV Systems
Before 2013, PV systems were only subject to fire testing when they were stand-alone components – not when installed or mounted on a building. In 2013, UL 1703's fire classification requirements changed, requiring all PV systems be tested for flammability characteristics. This test includes the PV module, the roof rack, and the roof itself, and is to be conducted by one of the Nationally Recognized Test Labs. UL, TUV, CSA and Intertek are all labs included on this list.
On January 1. 2015, the code changed again, advising installers to utilize only PV systems that are tested and in compliance with the most current version of UL 1703. Permit applications for PV systems are also asked to comply with either the Class A, Class B or Class C roof requirements.
Other Notes on UL 1703
Under the latest version of UL 1703, roof attachments are not considered when determining fire rating. The only exceptions are for roof attachments with a maximum span of less than 40 inches or when the PV system requires a specific model of attachment in order to function.
Other considerations in UL 1703 ratings include:
Steep slope air gap – The ideal roof-to-module air gap for a PV system is 5 inches, as this produces the most efficient thermal chimney effect in fire testing. If the roof-to-module air gap during testing is 5 inches and no roof attachment is specified for the system, then installers can use any attachment necessary to retain the system's classification rating. If the testing was performed at an air gap of more than 5 inches, the installer must match that air gap in order to keep its fire classification.
Leading edge deflectors – Also called shields or skirts, these can be installed on PV systems in order to achieve a better fire classification rating. Additionally, if deflectors are used during a PV system's testing, they must also be installed with the system in order to retain the assigned classification.
Module types – Before testing on PV systems can begin, they must first be "typed," or categorized into one of 15 existing module types. These types take into account the glass used, the frame, the encapsulant, the backsheet, the spread of flame and the burning brand. Once "typed," this sets the standards for what racks and attachments can be used during installation. For a full breakdown of module types, see the charts here.
The changes to UL 1703 have officially gone into effect as of January 1, 2015. For help in interpreting these code changes or applying them to your current project, contact Burnham Nationwide today.