5 Common NYC Building Code Violations and How to Remove Them | Burnham Nationwide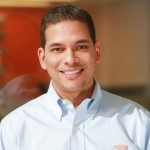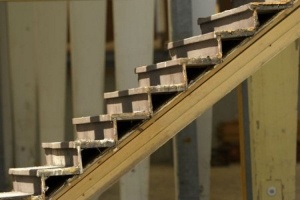 In New York City, public safety is of the utmost concern. With more than one million buildings in the Big Apple, it is imperative for these structures to adhere to safety regulations and laws that are set forth by the city's Department of Buildings (DOB). This year the DOB even released an Industry Code of Conduct to better foster "integrity in the construction industry, and recently Mayor de Blasio announced that penalties for serious construction safety mishaps are increasing dramatically.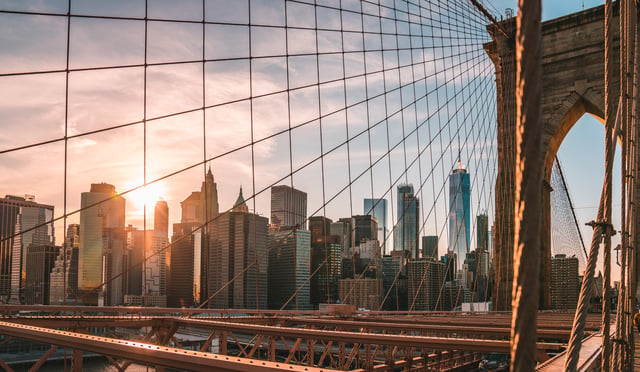 image by Colton Duke
If a building is not in compliance with the DOB's laws, it will get issued a violation. However, not all violations are equal. Depending on the severity of the violation, it can be used as a premise for a criminal court summons and prosecution. Others do not carry any immediate fines or penalties, and in turn, building owners might be tempted to let them slide. Additionally, when it comes time to buy, sell, or renovate a building, a routine title search will show all the reported violations on the property. This will halt all forward motion in construction and the selling of the property until the violations are cleared up.
Any violation is a concern for public safety, and should be taken seriously and resolved immediately. If you are questioning how a building gets issued a violation, contact Burnham and we can address your concerns.
Below are the most common violations, and how to fix them.
What Happens When a Complaint Is Filed?
Once the NYC Department of Buildings (DOB) is notified, usually by a tenant or concerned neighbor, of a non-compliance issue, the department commissioner sends out a notice and an order to correct the violation. A copy of the notice is entered into the DOB's Buildings Information System, where it will stay until the problem is fixed. Until then, the department will not issue a new or amended Certificate of Occupancy.
As we mentioned before, these violations don't always come with monetary fines attached. Owners will feel the financial pain, though, if they are summoned to court and prosecuted for injuries or loss of belongings due to a neglected problem — or if they lose a potential commercial tenant because violations haven't been resolved.
A violation filed against the property will prevent the owner from selling or refinancing it or obtaining construction permits, until the issue is resolved and the violation erased from the online record.
You can always avoid a complaint altogether and contact Burnham for a comprehensive review.
Most Common Violations
Violations can be issued for anything from structural to environmental infractions, but the most common problems include:
1) Failing to Provide Adequate Heat and Hot Water
Failing to maintain the inside temperature at 68 degrees when the outside temperature is below 55 degrees during the day, or maintain at 55 degrees when the outside temperature is below 40 degrees at night is one of the most common violations. Additionally, hot water with a minimum temperature of 120 degrees must be provided at all times.
2) Absent Carbon Monoxide and Smoke Detectors
Owners are required to provide at least one carbon monoxide and one smoke detector in each long-term tenant's dwelling or commercial space, though tenants are responsible for maintaining them properly. Detectors should be the type that beeps when the battery runs low.
3) Door and Window Locks That Require a Key to Exit
In an emergency situation, pausing to search for a key in order to get out of a building could be deadly.
4) Mold and Pests
Tenants are responsible for maintaining a level of cleanliness to prevent overgrowth of indoor mold or attracting pests, but conditions that go unchecked, resulting in excessive mold or vermin, are the owner's responsibility.
5) Lack of Accessibility
Title III of the Americans Disabilities Act (ADA) is the most relevant of the ADA's five titles for architects, builders, and others designing, constructing, and managing buildings and has changed the way architects design and build the world. From new constructed buildings to the older pieces of architecture, there is an existing lack of accessibility.
Fixing the violation
The ADA took into account that removing or correcting barriers would not be easy for all facilities, so they set up flexible rulings for removing barriers. There are 21 examples on how one can remove barriers and we've provided the top 5 solutions.
Accessible Solution: Barrier Removal
Installing ramps;
Making curb cuts at sidewalks and entrances;
Repositioning shelves;
Rearranging tables, chairs, vending machines, display racks, or other furniture to create adequate maneuvering space;
Adding raised letter and Braille signage on elevator control buttons
Fixing a Violation
Depending on the type of violation cited, an owner has a certain amount of time to rectify it:
90 days for Class A (Non-hazardous)
30 days for Class B (Hazardous)
21 days for Class C – Window guards or lead-based paint
Immediately for Class C – Heat and hot water
Within 24 hours for Class C – Everything else
The citation issued to the owner should contain a "cure by" or hearing date. If the owner repairs the problem and has it inspected and certified before that date, the hearing is cancelled and a new or revised Certificate of Occupancy is issued.
If you need to report a violation of a building, you can do so by calling NYC's non-emergency hotline. If you are working on a construction site and want to avoid violations, then we suggest you work with a professional to ensure you meet all regulations and safety protocols. Our industry experts can help you navigate through the system and get your construction project well on its way to completion. If you have any questions, Ask us Anything.