5 Questions With NYC Project Manager Veronica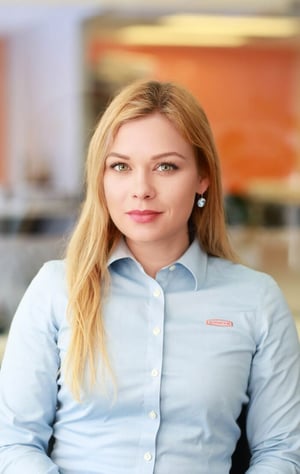 This month we sat down with Veronica Ciechowska-Polanco , Senior Project Manager, from our New York office and asked her a few questions regarding her permit expediting experience.
How long have you been a permit expediter and what is your area of expertise?
I have been working for Burnham for over 5 years now. It has been a great experience and I was lucky enough to learn about a variety of project types. I would say my area of expertise is Solar Panels approvals and Tax Abatements. I also work on commercial build outs and facade applications.
When working on a build out application or Solar Application what is the best approach with initial submittals? How does it differ from additions?
When we have to amend the project, which happens a lot, we usually file Post Approval Amendment with the city. Sometimes process can take longer depending if it needs to be reviewed by DOB Examiner.

If you had to give one piece of advice on the Solar Application process what would it be?
Give yourself at least two weeks for the first review and be prepared to comply with Fire Code 504.4.1 Rooftop Access. If you don't comply, you might have to end up changing your design of the layout or we can file for FDNY Variance for you that will allow you to keep your design. Once your project is complete, make sure that layout corresponds to what is on the roof, otherwise you won't pass your DOB inspection.
Today, what's your biggest challenge and how are you solving it?
Managing many projects can be difficult. I treat all of our clients equally and make sure they are always well informed. Some jobs take longer than others, but to keep clients happy I am always very open with them and make sure they know the process.

When you're not working, what do you enjoy doing with your spare time?
In my free time I teach horseback riding and ride horses. I usually go 3-4 times a week. In April I have big exam for a trainer by United States Dressage Federation. B
esides that I enjoy running, movies, red wine and hanging out with friends!
Need help with a project?