Avoid Costly Mistakes in the Los Angeles Building Permit Process With our Advice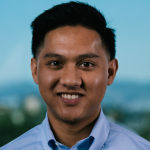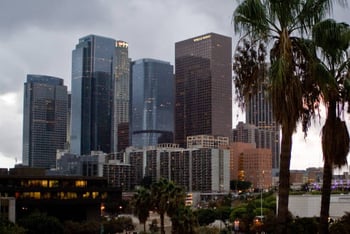 When you first check into obtaining Los Angeles building permits for your construction project, the whole process can seem so daunting. It might be tempting to put that onerous task off as long as possible – or skip it altogether, if your project seems small and insignificant.
However, attempting to bypass the permitting process would be a mistake. Building Permits ensure that new and renovated structures are safe for people to use, now and in the future. For example, that simple, under-the-radar wiring job you did in your garage may be perfectly adequate for your needs, but what about the next owner?
For a larger, more complex construction or renovation job, failing to obtain the right permits at the right time or to coordinate various inspections with your building schedule can result in costly delays.
When Permits Are Needed – And When They Aren't
In general, if a building is going to be built, remodeled, repaired, or demolished, you need a permit. Maybe several permits, if plumbing, electrical, heating/ventilation, roofing, or changing the foundation's footprint are involved, such as:
Moving, removing, or adding partition walls
Modifying a restroom
Changing or replacing overhead light fixtures
Increasing the amount of plumbing fixtures
Replacing windows
Examples of when a permit probably isn't needed:
Installing new floor finishes
Repainting
Moving office furniture such as desks, cubicles, workstations, etc.
Common Mistakes
If you've ever had the misfortune of needing to get a permit history on a building, you've probably run into these most common permitting mistakes.
Permit is missing, which means the work was probably done without it.
Permit obtained, but the work was never done. Having dropped the project, the owner failed to have the Los Angeles Department of Building and Safety close the permit.
Permit paperwork was filed, the work was performed, but the owner never had a final permit issued. Unfortunately, this means an inspector may have to do a bit of digging, cutting, prying, and gouging of the finished project to determine if the work is up to code before issuing the permit.
Letting a permit expire. Owners have two years from the date of issuance to finish and have the work inspected and approved.
What Kinds of Permits and Inspections Might Be Needed?
Structural (foundation, walls, roof, etc.)
Plumbing
Mechanical (such as HVAC, elevators, sprinkler systems, and any pressurized equipment)
Environmental
ADA (Americans with Disabilities Act) for buildings with public spaces
The best way to know what permits and inspections are needed is to take your building plans to the city to have them reviewed ahead of time. Small, simple projects could possibly get approval in one day, which seems fast (and it is) but could still require several hours of your time. Larger, more complex projects will not be able to take advantage of the express-approval lane. In either case, you'll need at minimum:
A site plan that details property boundaries and adjacent streets
A permit history and current Certificate of Occupation
Blueprints
A check to cover the fees
Do you have a question about the building permit process in Los Angeles? If so, make sure to ask the Burnham team. We will advise you on the best practices, that will keep your project going as scheduled, while avoiding any unforeseen costs.