Chicago: Good-bye Aldermanic Prerogative


Chicago's new mayor, Lori Lightfoot, has had a productive first week in office following her inauguration ceremony on May 20, by signing off on her first executive order which plans to eliminate Aldermanic Privilege, or Aldermanic Prerogative. Mayor Lightfoot set the tone after taking the oath of office and proclaiming "I campaigned on change. You voted for change. And I plan to deliver change to our government."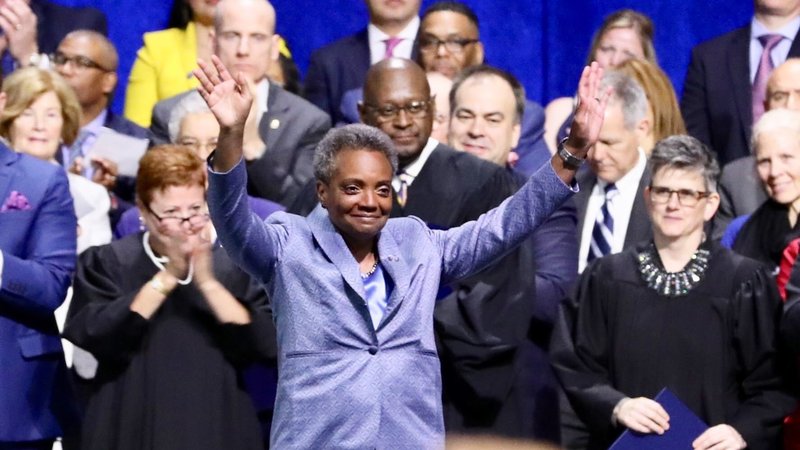 Image by Manuel Martinez/WBEZ
Aldermanic Prerogative is a Chicago unwritten rule where Aldermen have the final say in what can or cannot be zoned or built in their given ward. Lightfoot believes that this gives Aldermen too much power and can lead to corruption. Those opposing this new change, believe that the Aldermen speak for the people in their ward, and this would limit 'the voice of the people' their alderman represent. The order states that Aldermen will still have a say on the project - they just won't be able to veto.
What does this mean for future projects?
It's business as usual for Burnahm. Changes will come to the city departments who will have to submit a sixty-day report that will review historical practices and make sure the content provided is true and accurate.
Burnham will keep you up to date with what new changes are implemented and how they may affect you and your construction or licensing plans. Mayor Lightfoot's first City Council meeting is May 29, and this is likely the first of many campaign reforms she will implement; proclaiming that the new order was "the first step in a comprehensive ethics reform package to reform the way government works in Chicago."