5 Ways to Overcome Building Code Violations


Even if you've been in the construction business for years, building codes are constantly in flux. Being hit with building code violations doesn't mean the end of the world for your project, but it does mean that it will take more time, work and effort to get your new building or remodeling project back on track. Building code varies based on local zoning laws and permit processes, so it can be difficult to keep up with everything you need to know to make sure your project runs smoothly.
At Burnham, our team of code compliance experts has helped thousands of companies come back from building code violations by ensuring compliance with building code, zoning laws and other local requirements. Here are five ways you can overcome building code violations.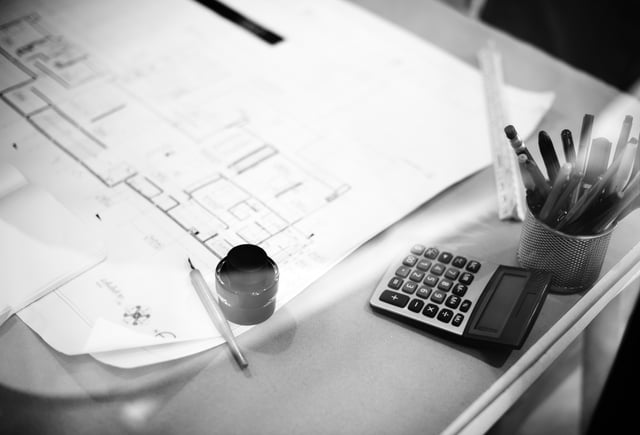 image by rawpixel
1. Anticipate potential violations
The best way to overcome a building code violation is to stop it before it starts. You can do so by reviewing the specific building code for your area and anticipating potential problems with zoning or local code. Think like an inspector: what areas will they be looking at closely? By doing so you can address potential issues before permitting even begins, paving the way for construction to run efficiently.
Another way to become familiar with applicable building codes is to enroll in a building code training course that focuses on local codes and regulations. Chicago's Self-Certification Permit Program allows a professional of record to certify that plans are compliant after completing the course. Check out your local resources to learn more about programs in your area.
2. Understand the violation
Sometimes building code violations are nearly unavoidable. Before you can make the necessary changes to comply, you must first understand what the violation is and why it was found non-compliant with your city or jurisdiction's building code. Once you understand the meaning behind the violation, you can begin to take the steps to correct it. In some cases, you might need to meet with a code compliance expert or a third party inspector to help make sense of things.
3. Fix the violation
Once you understand which part of your project has violated building code, take a second look at your designs and blueprints to determine how to make the offending area fully compliant. If you haven't started your project yet, change your blueprints to fix the incompliant areas. If your project has begun, figure out the best way to address the issues in a cost-effective and timely manner so your project can stay on track.
4. Work around the violation
In some cases, you may be able to file for a variance, which grants you a one-time exception to the rule or code in question. While this is not a viable option with all non-compliant items, it can be used occasionally when fixing the non-compliant area is too expensive or time-consuming. Alternatively, you can get a second opinion. If you think the first inspector got it wrong, hire a second inspector to reevaluate. Building codes change often, so take the time to confirm the violation does exist before taking action.
5. Work with an expert to avoid violations
When it comes to overcoming building code violations, however, the best way to prevent them from day one is to work with a building code compliance expert. When you consult with an expert, they will analyze your project plans, designs and blueprints according to local codes. If they find any issues, they'll be able to recommend ways to fix them to ensure code compliance. Once you've worked with a building code expert, you can move forward knowing that you've done your part to avoid costly project delays.
Do you have a question about your upcoming project? Contact our building code compliance team and Ask us Anything!