From make-up companies like Glossier to rapper/fashion designer Kanye West, or local favorites; pop-up shops promote by posting teasers on social media platforms and fulfilling through unique experiences; leaving customers wanting more.

Whether it's a large company, a local favorite restaurant or an online store looking for temporary space, if there is a demand, it'll happen. The question remains, how does one make it happen?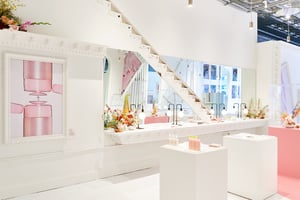 The Process
In the City of Chicago, the first step is determining what the business will sell, i.e. retail, food, or a combination of both. If the business will just include retail, a license application can be submitted for either a Retail or Tier I Pop-Up License or a Tier II or Tier III Pop-Up License. The licenses are not connected to any one location, leaving endless possibilities. If a pop-up plans to be at multiple sites at once, the user will need to apply for a license per location.
The moment food is brought into the equation, whether it's pre-packaged or not, a Pop-Up Food Establishment User – Tier I License will need to be applied for. There are license exceptions that are detailed on the first page here that may allow you to even skip this process. Not only does the license change, but now zoning gets involved. A pop-up involving food cannot operate in a residential or manufacturing district. If a user is unsure of the zoning requirements, check out the City of Chicago Zoning Map and avoid zoning districts "M" and "R".
Following these basic steps will help make the process run smoothly. If you're unsure what route to go through or have questions regarding licensing, permitting or zoning reach out to our team!
Burnham has experience permitting Pop-Ups for national retail and food chains. Whether it's for the next advertising campaign, seasonal activity or for a singular 'Surprise and Delight' PR campaign, Burnham will make sure all your permits are in order so you can focus on the most important person - your customers.