ICYMI: Understanding the new Chicago MOPD Form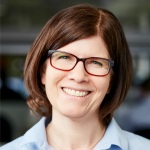 On January 2, 2020, The City of Chicago - Mayor's Office for People with Disabilities (MOPD) released an updated form in line with the Chicago Accessibility Code which was effective as of December 1, 2019 and applicable to all permit submittals moving forward. Burnham is here to update you on the implemented changes to the form related to alteration projects.
Additional Requests
Under MOPD Schedule (A),the new form includes a section that requires confirmation on whether elements related to the alterations to primary function areas are in compliance. For clarification on what qualifies as primary function, reference the Primary Function Area (for Section 305)which defines the area of a building or facility containing a major activity for which the building or facility is intended. This part of the form will help the plan examiner understand whether elements can be brought into compliance as part of the scope of work. This section obligates that at least 20% of the overall alteration cost of the primary function area is spent towards bringing any or all of the identified elements into compliance.
It is our understanding that the "Check if Accessible" intends to clarify:
Y = confirmed by Architect signing the MOPD form that elements comply with the new construction requirements of the referenced codes.
* = it is not feasible to bring the existing element into further compliance based on existing conditions or costs exceeding 20% of the alteration cost.
N = the element is not in compliance (these are the elements that should be reviewed to determine if it is feasible to be brought into compliance).
N/A = work being done does not trigger compliance such as bringing a base building toilet room into compliance, but not other primary function spaces on the floor.
The gray box underneath the table could be used to add comments for further clarification. If unsure about what qualifies as an alteration under the new code to determine applicable costs, reference the definition for Alterations (for Section 305). This includes modifications or renovations that affect or could affect the usability of the building or facility or part of the building or facility.

Under MOPD Schedule (B), there are two costs that need to be completed. The first is the total construction is for the entire project. The second is the total cost of alterations affecting the Primary Function area. This calculation allows for the the exclusion of normal maintenance, painting or changes to electrical and mechanical systems. If these are excluded, it is recommended that the Architect maintain records that clarify the basis for determining the alteration cost. Further, these are only specific to alterations of the area containing a primary function.
Feel free to reach out to our Code Team with any questions.