On March 2, 2017, Loyola University Chicago Center for the Human Rights of Children hosted a forum entitled Integrating Health into Chicago's Building Code. The event brought together a variety of housing organizations, healthcare providers, government representatives, and other nonprofit organizations. National and local experts, including the United State Environmental Protection Agency's Acting Regional Administrator, the Chicago Department of Building's Commissioner, and both the Chicago Department of Health's Medical Director and Commissioner, spoke during the program. Burnham attended this important event.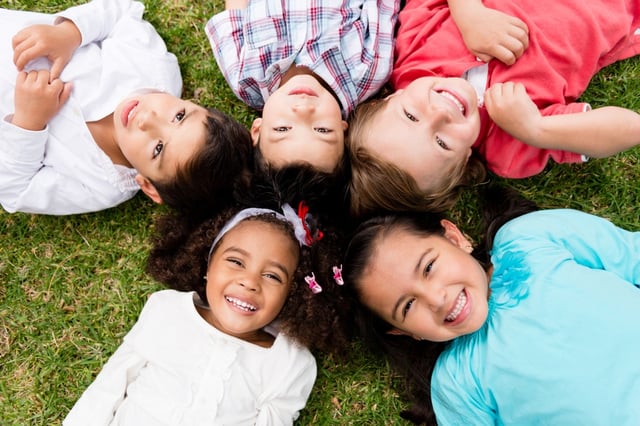 Impetus for Chicago Healthy Housing Initiative
Dr. Adam Avrushin, Associate Director, Loyola University Chicago Center for the Human Rights of Children noted that most cities currently lack a way to enforce healthy living standards. More needs to be done at both the national and local level to encourage healthy homes.
The United States is the only country that hasn't ratified the United Nations Convention on the Rights of Children (CRC), a human rights treaty that includes children's rights relating to health. In 2009, Chicago passed a resolution adopting the CRC but the city needs to do more to meet its goals.
According to Anita Weinberg, Director, Loyola University Chicago ChildLaw Policy Institute, housing is one of the most important social determinants of children's health. Improving homes is a major challenge for Chicago because unhealthy conditions are more prevalent in older homes which make up a major portion of the city's housing stock.
Loyola University Chicago began an initiative in 2012 to work on eliminating indoor environmental toxins. A summit was held in June 2014 to develop a plan to ensure healthier homes in Chicago and Cook County. Working groups were formed to focus on the goals that emerged from the summit.Two of the goals were the development of healthy home standards in local building codes and improved coordination between different government agencies.
How Housing Impacts Health
Many of the speakers touched on the various ways housing can affect health, particularly for children. Lead contamination may result in learning disabilities, behavioral problems, lower IQ scores, and a variety of other problems.
Pests and molds often cause asthma and allergies. Radon is the leading cause of lung cancer for nonsmokers, and brain damage or death can result from carbon monoxide exposure. Poor water quality and a host of environmental toxins may also be found in the home and can adversely impact health.
There is fallout from exposure to these health hazards for both the individual and society. Children experiencing the effects of an unhealthy indoor environment are more likely to miss or perform poorly in school, develop a criminal record, and encounter lifelong health problems. The impact on society stems from the resulting cost of healthcare, special education, unemployment benefits, criminal justice enforcement, and lost productivity
The Chicago Building Code and Health Hazards
Judy Frydland, Commissioner, Chicago Department of Buildings (DOB) talked about the challenges DOB faces when using the Chicago Building Code to protect children from substandard housing. For example, an owner's consent is required for DOB to do an inspection, and DOB frequently can't obtain the necessary access when a home is owner-occupied.
Also, even though the Chicago Code has specific provisions that address lead paint exposure and give DOB enforcement authority, it is sometimes difficult to remedy problems because the owner may not have sufficient funds to make the necessary improvements. For other health hazards such as mold, DOB relies on a catchall provision in the code, Section 7-28-060, governing public nuisances that are detrimental to health.
Dr. Lohff, Medical Director, Chicago Department of Public Health (DPH), spoke about his department's lead inspection process. According to Dr. Lohff, Illinois and Chicago laws and codes do a good job of providing support and enforcement for lead-related hazards. However, the Chicago Code needs to be updated to respond to other housing-based health hazards.
National Initiatives to Improve Codes
The U.S. Department of Housing and Urban Development (HUD) has an Office of Healthy Homes and Lead Hazard Control (OHHLHC) dedicated to making homes healthier. OHHLHC's strategic planning calls for improved regulations and codes to foster healthier homes.
There are national and local standards governing lead-based paints in the home. However, national standards for other hazards found in the home are lacking. Some local jurisdictions have adopted elements of standards for healthy homes but there is a need for broader adoption.
Most municipalities incorporate a version of the International Code Council's (ICC) model codes. Chicago is one of the few jurisdictions that has not adopted the ICC's model building and property management codes. Currently, the ICC model codes are limited in their protection against indoor health hazards. OHHLHC, along with its nonprofit partners, are participating in the ICC's consensus-based process to assure that new versions of the model codes include standards to prevent residential health hazards.
The National Center for Healthy Housing (NCHH) is a nonprofit focused on developing healthier and safer homes. NCHH together with the American Public Health Association developed a National Healthy Housing Standard. The standard is designed to complement the International Property Maintenance Code, a model code, and other codes used for existing homes.
The vast majority of homes in the United States, over 100 million, are existing homes. New homes are more likely to be designed as healthy homes given they must be built to comply with newer standards. Standards for existing homes, according to NCHH, "have not kept pace with our knowledge about housing-related disease and prevention of disease and injury through routine maintenance."
The National Healthy Housing Standard contains minimum health and safety standards for existing homes that may be adopted at the national or local level. It includes a description of the public health reason for each standard and also provides stretch provisions that go beyond the minimum standards.
Chicago Healthy Homes Inspection Program
Sheila Sutton, Metropolitan Tenants Organization, and Jim Flora, a rental tenant, spoke about the problems encountered by tenants trying to get building code violations corrected under Chicago's current system. Part of the complexity results from DOB and DPH being responsible for different types of violations and an apparent lack of coordination between the departments.
To alleviate some of these issues, the Lawyers' Committee for Better Housing is calling for the adoption of a Chicago Healthy Homes Inspection Program.The program requires that rental properties be inspected every five years rather than relying on renters to file complaints, the current mechanism for triggering an inspection.
Continuing the Chicago Initiative
Work on creating a healthy home standard for Chicago is continuing. An upcoming event open to interested stakeholders is "Proactively Addressing Substandard Housing: A Working Group Meeting," scheduled for April 19, 2017, 10 am, Loyola University Chicago.