LADBS: New Submittal and Verifications Procedures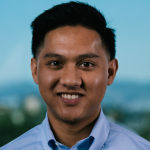 Burnham's goal, as always, is to continue communicating with city officials online, via email and by phone and provide you with updates on any city implementation that may take place in the coming weeks. We will continue to monitor all jurisdictions for updates and will send out new processes as they're announced.
In March 2020, LADBS established designated "Drop-off/Pickup" areas for new submittal and verification plans.To further improve this process, LADBS will now offer limited in-person appointments to facilitate quicker resolution and improve the efficiency of the plan check process. The following submittal and verification procedures have been implemented and are effective as of Monday, September 21, 2020:
New submittals - when dropping off a new submittal, the staff member available will assign a "screening appointment" (paper print out) where someone will call you while they're screening plans and application. It's important to stay available at this scheduled time otherwise plans will not get screened! This is required for all new submittals.
Back room plan checks - resubmittals will only be accepted by appointment with the plan checker. Proof of this appointment will need to be provided at time of drop off.
OTC verification - will remain the same and packages must contain the following:

An LADBS "Drop-off" transmittal cover sheet, wrapped around the plans, with the project information clearly visible
Original marked plans
Revised plans
Original correction sheets with a written response addressing each pending correction
Any other required documents per the plan check engineer's instruction.
We appreciate the hard work the DBS is continuously doing. Please contact Burnham with any questions regarding your project. We will be here to answer any questions you may have.