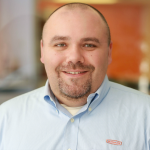 DOB NOW is the New York City's new Department of Building's self-service online tool, created to increase efficiency and expedite the permit process.
Effective July 1, 2019
Owners, Design Professionals, Licensees, and Contractors will need to register with DOB NOW in order to obtain permits and approvals.

Each profession will have a slightly different registration process. This document provides a step-by-step registration process for each profession.
It is important to follow the correct filing format related to your profession.
Building owners and building managers will follow the same four step process (page 1)
Professional Engineers (PE) and Registered Architects (RA) will follow the same ten step process, (page 2)
General Contractors (GC) have their own ten step process, (page 3)
and Qualified Exterior Wall Inspectors (QEWI) will have their own 14 step process (page 4).
Burnham recommends registering as soon as possible, as it will decrease delays in the permitting process.