All Building Uses Benefit from Retrofitting Savings, Positive Environmental Impact


Buildings account for 32 percent of all energy use and 19 percent of energy-related greenhouse gases, according to Project Drawdown, a number that will increase as the global population urbanizes. Heating and cooling requires energy pulled from either natural gas lines or the electric grid, and buildings of all ages are subject to energy loss through gaps in the building envelope or during operations, such as occupants leaving on lights or electronics.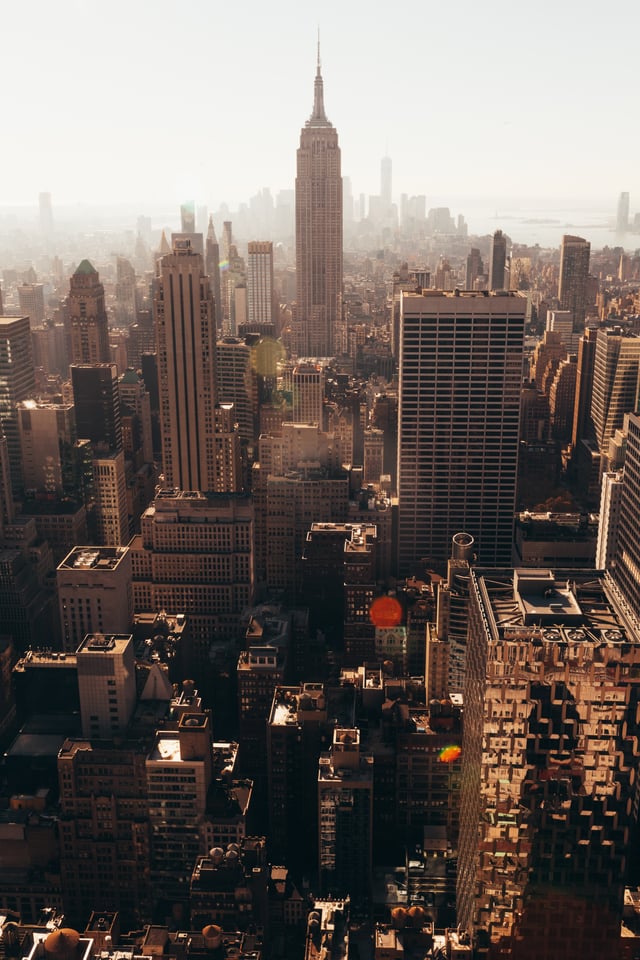 image by Josh Couch
Retrofitting existing buildings for energy efficiency is a valuable step in fighting global warming. The world has "1.6 trillion feet of existing building stock, 99 percent of which is not green" as per Drawdown. Even if all new construction is built to more efficient standards, significant energy and cost savings will result from upgrading building systems and making older stock more energy efficient.
Though each renovation varies based on the existing structure, Drawdown's profile of New York City's Empire State Building retrofit cut energy use by 40 percent, saving 105,000 tons of greenhouse gas (GHG) emissions. Buildings of all sizes and uses can achieve better energy use through upgrading building systems, leading to reduced energy use and significant GHG reduction.
Retrofitting is Well Studied and Provides Documented Savings
Studies on energy savings for retrofitted buildings are numerous and have been ongoing. In 2011, the New Building Institute published a collection of case studies titled "A Case for Deep Savings" (the Report), exploring 11 examples of deep energy retrofits that demonstrated significant energy savings, especially during change of use renovations. The buildings surveyed are spread across the United States.
Alliance Center
One of the buildings in the report is the Alliance Center, a medium-size office use building in Denver, CO that underwent retrofitting during a historical renovation. Built in 1908, the Alliance Center houses the Alliance for Sustainable Colorado, a non-profit that promotes sustainability efforts including building retrofitting.
The Alliance Center, previously renovated in the 1970s, is located in the historic Lower Downtown district, and the high-mass brick building required changes to the building envelope to address significant infiltration and heat loss. Upgrades to the building included digital controls for the HVAC system that permit electronic monitoring and setting of the heating and cooling systems, a mylar film in the lobby curtain wall to reduce glare and reflect back heat, and new lighting as well as a daylighting system.
The retro-commissioning and renovations have successfully reduced energy consumption by the Alliance Center, even when occupancy has continued to grow. According to the Report, the Alliance Center uses 55 percent less energy per square foot compared to the average for all US office buildings. The total project cost in 2006 was $117,000 with an estimated savings of $8,800 per year in energy costs, savings that continue to accrue regardless of the number of tenants.
After the upgrades, the Center was awarded LEED-EB Gold and LEED-CI Silver awards, was designated an Energy Star Leader, and continues to show successful energy savings as well as cost savings for tenants.
Mercy Corps Headquarters
In Portland, OR, the Mercy Corps Headquarters building is a 83,000 square foot office building built in 1892. The building "is 50% historic renovation and 50% new construction, with a seismic retrofit acting as the "knuckle" between existing and new. The four-story building (with one floor below grade on the existing portion) includes corporate offices on the upper floors and a global learning center on the ground floor", and renovations to both the existing historic structure and the new addition have received LEED-NC Platinum status.
The renovation of the building specifically targeted sustainable improvements, creating more cost-effective operations with a reduced carbon footprint, better energy consumption, and efficient water usage.
Energy usage at the Mercy Corps building is 61 percent less than the baseline through a new multi-variable refrigerant flow (VRF) fan coil HVAC system, insulation at all exterior walls, a high efficiency lighting control system, and daylighting. The building is estimated to save $37,624 annually, 35 percent% more savings than baseline office buildings.
The majority of the projects profiled in the Report were funded through a combination of fundraising, energy tax credits, and other incentives which prioritize environmentally-responsible renovations.
Chicago's Retrofitting Incentives Promote Sustainable Practices
Previously, we covered Chicago's retrofitting initiative for commercial and non-commercial buildings, known as the Retrofit Chicago Energy Challenge (Challenge). The Challenge is part of a greater program called Retrofit Chicago that promotes energy efficiency through incentives for both homeowners and commercial buildings, including free energy assessments and financing tools for vintage homeowners.
The Retrofit Chicago Energy Challenge's initial target consisted solely of commercial buildings, but as of 2016 the program has expanded to include diverse buildings of all ages and uses. The Challenge now includes 76 buildings throughout the City of Chicago committed to retrofitting and energy savings and includes landmark examples of Chicago architecture.
Buildings of all ages and uses qualify for the Retrofit Chicago Energy Challenge and have demonstrated significant savings, including historical buildings. The Rookery building, a landmark Chicago Loop skyscraper designed by Daniel Burnham and John Root with a Frank Lloyd Wright-redesigned lobby, further modified its heating and cooling intake systems to be more efficient and achieved a 24 percent reduction in energy use. The changes qualified the 130 year old building for the program's Leadership Circle, a designation reserved for participants who exceeded their savings goals prior to set target dates.
Retrofit Chicago is unique in its approach in that it is open to both commercial and non-commercial buildings, including those built recently, and municipal buildings through the Chicago Infrastructure Trust. The City of Chicago's green initiatives include incentives for green roofs and other improvements, retrofitting, and new sustainability rules.
By making energy changes - both large and small - to existing buildings, even minor savings in energy loss will add up to an overall reduction in GHG. Through Project Drawdown is unable to quantify the exact cost and total reduction in emission as each renovation is different, moving to renewable power supplies, LED lighting, more efficient heat pumps, and better insulated buildings can create long-term, sustainable operations in growing cities.
This blog post is part of Burnham Nationwide's Drawdown Series.