The 2022 Chicago Energy Transformation Code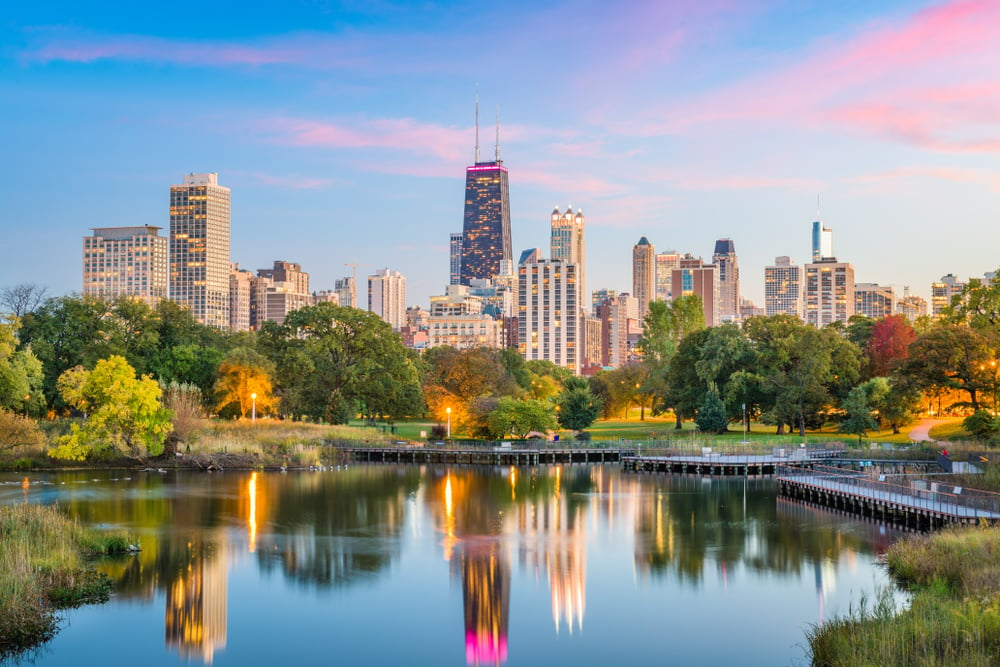 Background
Chicago's first energy-efficient construction requirements were adopted in 2001, based on the 2000 edition of the International Energy Conservation Code (IECC). These requirements have been regularly updated to keep current with the IECC's 3-year revision cycle. Most recently, Chicago adopted requirements based on the 2018 IECC in April 2019. Each new edition of the Chicago Energy Code has provided for the cost-effective reduction of energy use. The new 2022 Code will result in an approximately 40% improvement in energy efficiency for residential and commercial buildings compared to the 2001 ordinance.
Timing
It is anticipated that the 2022 Chicago Energy Transformation Code, slated to replace the 2019 Chicago Energy Conservation Code, will be introduced to the City Council on September 21, 2022. Most of the new code requirements will be applicable for building permits applied for on or after November 1, 2022, with additional requirements to take effect on January 1, 2023. If you need help getting your permit submitted before the deadline, contact the Burnham Chicago office as soon as possible.
Separately, the Illinois Joint Committee on Administrative Rules (JCAR), a bipartisan legislative oversight committee that conducts reviews of administrative rules promulgated by State agencies, will receive all comments on the proposed updated version of the Illinois Energy Conservation Code (also based on the 2021 IECC) by August 29, 2022 and will hold a public hearing in Springfield sometime in October. The effective date of this update has not yet been determined, but it is likely to occur before the end of the current year. The Illinois version will be enforceable in all communities outside of Illinois.
Code Highlights
Unlike previous energy codes, which focused exclusively on reducing building energy usage, the Energy Transformation Code will also focus on reducing greenhouse gas emissions, consistent with the City's recently released Climate Action Plan. Designed to save energy and reduce the carbon footprint for both residential and commercial buildings, the new Energy Transformation Code will exceed the 2021 IECC baseline and advance the city's decarbonization commitments in several important ways:
Requires window placement in new buildings to minimize energy demands


Requires new low-rise commercial buildings, such as warehouses, to be designed so roofs can support the future installation of solar panels

Requires new residences with gas-fired appliances to be built with the electrical capacity and wiring necessary to switch to electric appliances in the future without opening walls or upgrading the electrical service


Requires improved insulation to reduce heat loss through the exterior walls of buildings with projecting balconies or parapets


Incentivizes the use of smart heating, cooling, and hot water equipment that is integrated with the electric grid to reduce demand during peak usage an enhance water conservation


Requires energy-efficient lighting for improved wattages, timing, and motion controls
Options for Compliance Certification
The new code also provides flexibility to builders who chose to use one of two leading building certification programs for compliance certification: Phius passive building certification and National Green Building Standard (NGBS) gold-level certification. These programs include rigorous third-party pre- and post-construction reviews and verifications, which augment
city-performed plan review and inspection services.
Potential Pitfalls for Non-Compliance
Every project that goes into permit with the city will be required to identify the level at which they are in compliance with or exempt from the new energy code. Depending on the project type, one of two forms will need to be completed: COMcheck for commercial use and REScheck for residential. Both platforms have been developed by the U.S. Department of Energy specifically for demonstrating compliance with nationally recognized energy codes.
This is a self-regulated process; the city of Chicago does not officially review for energy code compliance. Forms are kept on record and, if incorrect or incomplete, can open you up to liability in the future. An in-depth understanding of the required code is essential, without it your project could easily fall out of compliance be subjected to citations.
Note: Two different code versions will be in existence. If submitting for a project based in the city of Chicago, you need to submit based on that specific version. Anywhere else in IL, you need to use the State version.
When in Doubt - Ask the Professionals
Being "green" is no longer a matter of choice. There are prescriptive requirements in the code that need to be included for compliance. The experts at Burnham Nationwide and The Code Group can provide the guidance needed to ensure compliance. We have credentialed design professionals on staff who can help select and accurately complete, review and cross-check required forms to the project drawings. We'll also keep you abreast of all code changes and updates.
Contact our Chicago office today with any questions or for help with your upcoming project.