The Changing Landscape of Chicago's Fulton Market District


Moving away from its history as Chicago's center for food processors and distributors, Chicago's Fulton Market District has become a magnet for large companies looking to relocate to spacious offices in the loft buildings found in the West Loop.
Through Burnham Nationwide's involvement with the approvals process for new construction projects throughout the City of Chicago and through our services provided for tenant build-outs within the district, we have become familiar with the changing nature of this historically industrial area.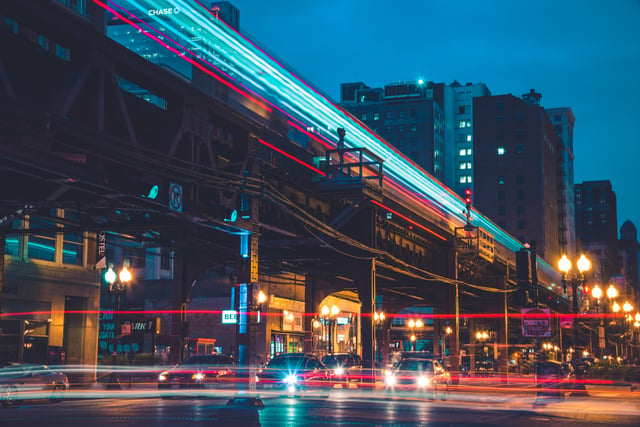 Fulton Market a Longtime Home to Food Distributors
Bounded by West Madison Street to the south, West Fulton Street to the north, Ogden Avenue to the west, and the I-90/94 expressway, the Fulton Market District has historically been home to food packers and distributors in an area that has had an industrial presence since 1880.
While some of these wholesalers still continue to serve Chicago from the West Loop, the majority plan to move out of the area due to the changing character of Fulton Market. Loading docks for processors are most often situated directly on the district's narrow streets and have become a liability due to the increase in foot traffic from newly built offices, restaurants, and residences, prompting many businesses to pursue relocation.
However, some businesses are located in the Kinzie Corridor Planned Manufacturing District, or PMD-4 zone, situated immediately north of the Fulton Market District. This zone prohibits a host of real estate types such as office and residential and by providing businesses with space for dedicated lots and loading docks, allows wholesalers continue to operate alongside West Loop redevelopments.
Developments May Fall in Fulton Market Historic District
Even area properties that do not face the manufacturing district zoning restrictions may be subject to the requirements of the City of Chicago's Fulton-Randolph Market Historic District, designated in 2015 by the Chicago City Council. The Historic District encompasses portions of West Fulton Street, West Randolph Street, and West Lake Street that form the central portion of Fulton Market.
While developments in this area do not require separate City permits, all changes must be reviewed and approved by the Commission on Chicago Landmarks as part of the Chicago Department of Planning and Development. As per the Landmark Designation Report, the Commission seeks to preserve significant architectural details and historic structures dating to 1880 that are part of the "oldest food marketing district in Chicago … [with] historic mercantile buildings that continue to function to a substantial degree as wholesale produce and meat-packing outlets."
A Rapidly Changing Neighborhood
One of the most remarkable aspects of the changes to Fulton Market is the rapid pace of redevelopment. Though now served by the Chicago Transit Authority's Green and Pink Line trains, the area did not have "L" rapid transit access until the Morgan Street stop opened in 2012. Driven by the newly available public transportation, the area saw a surge in new restaurants and additional amenities in subsequent years. These changes were followed by interest from companies looking for non-traditional, open-loft office space, in stark contrast with the area's industrial past - a trend that continues to increase.
Google Inc. Relocates from River North
The Fulton Market District is one subsection of the West Loop that has seen a spike in office and residential developments. The area has been a hub for businesses looking to relocate their offices both within the City of Chicago and from the surrounding area, drawn to the area's historic character.
Google Inc. currently has a presence in Fulton Market at its midwest headquarters in the former Fulton Cold Storage building at 320 N. Morgan St., the initial site of its relocation from the River North neighborhood in Chicago. Google was one of the first major companies to relocate to the area in 2015 and has been joined by additional tenants in the building, now known as 1K Fulton.
Burnham Nationwide assisted with permitting for the initial tenant completion for Google's new offices and subsequent permitting for Google Inc., lending our expertise throughout the permitting process as the existing structure was redeveloped from industrial to office use.
Google now plans to move to the Fulton West development currently under construction by Sterling Bay at 1330 W. Fulton St., with additional tenants to include Glassdoor and Skender Construction once completed as per Crain's Chicago. Fulton West is a nine-story, 290,000 sqft new construction project complete with parking, a roof deck, and 20,000 sqft of landscaped space.
The building is scheduled to be delivered in April 2017. Future tenants also include Dyson's US headquarters and McDonald's, which is relocating its offices from the Chicago suburbs.
Exponential Growth Shows No Signs of Slowing
The Fulton Market District continues to draw new tenants to its spaces both new and old. According to Curbed Chicago, there are at least 42 proposed or in-progress developments in the West Loop as of December 2016, with a large number concentrated within Fulton's boundaries. With an eye for historical detail, the area is poised to grow into a thriving mixed-use neighborhood.