What You Need to Know About the Department of Buildings in New York City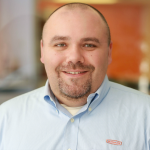 The new year brings some much needed contemporary changes at the Department of Buildings (DOB) in New York City. The DOB is in the midst of fundamental reform in an effort to increase transparency, enhance public safety, and improve customer service throughout the Big Apple. In this blog post, we highlight some of the most important changes to the New York City Department of Buildings in 2016.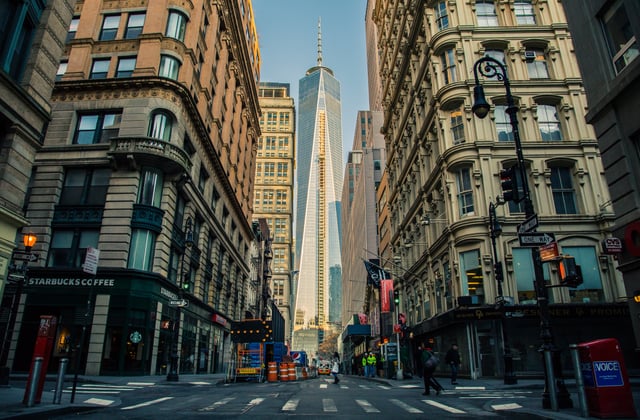 Building One City is a Blueprint for Change
Building One City is a plan for fundamental transformation at the New York City Department of Buildings. The physical action plan to bring the DOB into the 21st century launched in 2016. The plan will be implemented and lead by DOB Commissioner Rick Chandler. The plan highlights many different areas of improvement for the DOB, but specifically focuses on the following measures:
Improve customer service by increasing online offerings; improving public spaces where New Yorkers interact with OB; and enhancing educational offerings.
Streamline operations and reduce processing times; enabling New Yorkers to quickly navigate regulatory processes.
Perform with the utmost integrity, creating a foundation of trust between DOB and the public.
Reinforce public safety by strengthening proactive enforcement and strategically deploying enforcement resources.
Increase transparency by providing clear information about status, process, and requirements without the need for unnecessary intermediaries.
Ensure that everyone who interacts with DOB receives an appropriate and equitable level of service.
Improving Customer Service With More Staff Members
As part of the Building One City plan to improve customer service, the DOB has a plan to hire more than 300 new plan examiners, building inspectors, building advocates and DOB personal. In addition they plan to invest in additional staff training and technology and re-design the borough office public spaces.
Q-Matic Ticketing Systems Returning to Borough Offices
Adding to the commitment to improve customer service throughout the City, Q-Matic systems in the borough offices are being brought back to improve ticketing and queue management, and reduce wait time. Q-Matic systems will improve access to customer service for Application Processing, Certificate of Occupancy, Property Research, Records, Express Cashier, Fast App, Fee Adjustments, and Enforcement and Development Inspections.
Launch of a New DOB Website
Another way the DOB plans to improve customer service is by increasing online offerings. The DOB launched a redesigned website that features a streamline look, user-friendly features, and more to meet that goal.
Code Notes
Code Notes, available as part of the newly redesigned DOB website, is a way to simplify some of the most applied for construction permit processes. Written by industry professionals, Code Notes explains the necessary filings, applicable codes and zoning, relevant bulletins, directives, and memos, and puts them into an accessible and easy to read format.
Code Notes also cross-references code requirements with other provisions. This helps to centralize complex information that is typically spread across the City's Building Code, Zoning Resolution, NYC Fire Code, Multiple Dwelling Law, Energy Code and other departments.
Inspection Ready
Part of the new DOB website, Inspection Ready is a new system that allows building owners, design professionals, and licensees to request inspections online and receive results nearly in real time. According to the website, the tool "provides online scheduling for virtually all inspections, making it easier to schedule inspection appointments, offer more precise inspection scheduling and improve inspection tracking and notifications."
As of December 2015, you are now required to register and use Inspection Ready to request inspections. Inspection requests are no longer accepted in person, by phone, or by the old online request portals on the DOB's website for the following areas:
Electrical
Signs
Fire Suppression
Boilers
Construction
Cranes and Derricks
Elevators
BPP
Oil Burning Equipment
Sustainability
Plumbing
High Rise Initiatives
Industry Code of Conduct
New York City has created a first-of-its kind Code of Conduct for construction professionals in order to help foster integrity in the construction industry. The guide, which includes ethical codes and principles, licensing standards, and an abuse of privileges policy, was released in July 2015.
According to DOB Commissioner Rick Chandler, "architects and engineers, licensees and registrants, filing representatives, code and zoning representatives, workers and property owners should use this as a guide when conducting business with Department employees."
Photovoltaic Installation Projects With Property Tax Abatements Available for Professional Certification
Effective January 1, 2016, most small-scale solar panel installation projects filing for property tax abatement (PTA) will be eligible for Professional Certification through Hub Self Service. Burnham, through Sustainable City University of New York and the NYC Installer's Roundtable, advocated for the Professional Certification's use with residential rooftop solar installations seeking a PTA. Any applications currently pending approval may be withdrawn and refiled using the Professional Certification process.
Do you have any questions about how these updates will affect your project? Don't hesitate to Ask us Anything. Want to stay up to date with Department of Buildings News in New York? Subscribe to our industry blog, The Final Review.
This post was originally published January 15, 2016 and updated on April 27, 2016 with new information.