Need a Permit in Los Angeles? Start with these Important Areas | Building Permits & Code Compliance Blog | Burnham Nationwide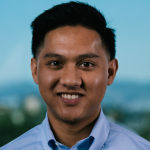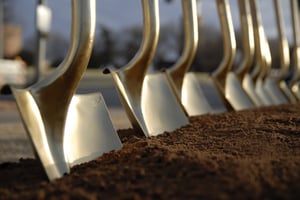 If you're getting ready to break ground on a new building or demolishing an old one to start over, the obvious answer is "yes." But what if you're remodeling an existing structure? The answer could be "no" or "it depends."
Before you schedule the construction crew or take a sledgehammer to your home's back wall, a little research will go a long way toward preventing frustrating – and expensive – delays due to a missing or incorrect Los Angeles construction permit.
Conduct a Property Search
Researching the history of a property used to involve a lengthy and inconvenient trip to the Los Angeles Building and Safety Records counter. Now the same search can be performed online with a few clicks of a mouse.
There are over 13 million property records for Los Angeles County, dating back to 1905. In them, you'll find information such as:
Permits
Building modification appeals and approvals
Grading files
Commission files
Certificate of occupancy
Past code violations and resolutions
Legal description of the property, including zoning
Descriptions of permitted projects done on the property
Approvals and denials of permit and permit variance requests
Information on specific requirements for properties in "Overlay" or "Specific Plan" areas
Determine the Type of Permit You Need
For very small DIY projects that don't alter the existing property characteristics, you may not need a permit at all. If you're replacing a gas water heater, you can bypass the permit review process for an Express Permit, if the contractor doing the work is licensed and certified.
Medium-sized, less complex projects that might involve moving, replacing, or modifying a property's use definition, plumbing, gas lines, grading, electrical systems, floor plan, footprint, etc. will probably require a permit. However, there's a good chance you could use LADBS.org's online express permitting system, or get a simple, in-person plan check in under an hour.
More complex projects that require multiple permits will need to be done the old-fashioned way. At this level is where a mistake could cost you in fees and delays – and where the services of a permitting expert like Burnham Nationwide can be invaluable.
"Obtaining a building permit" is a bit of an oversimplification for bigger projects. The array of permits you might need for your building project can include:
Plan approval
Work permits
Permits to allow for use of heavy construction equipment
Environmental permits for features like underground storage tanks, storm water runoff, flood control, etc.
Solar/photovoltaic permits
Electrical vehicle charger permits
Plumbing, electrical, grading, fencing, fire suppression, roads/walks/driveways, trenching, signage, etc.
Submit a Building Plan
Before you begin a project, your plans will be subjected to a plan check to make sure it is complete. The components of a complete plan will be broken out into sections covering:
Property grading and excavation
Foundation
Overall building plan
Heating, ventilation, and air conditioning
Electrical
Plumbing
Fire suppression
The plan will pass under the scrutiny of an engineer and more often than not, will be returned to you for corrections and revisions. Once the plan is approved, the appropriate Los Angeles building permits will be issued, and construction can begin.
The Los Angeles construction permits process can be much more complex than this brief overview, with plenty of opportunities for the inexperienced owner or contractor to make mistakes. Learn more about how Burnham Nationwide has the expertise to get your building project through the permitting process as smoothly as possible.