Will Massachusetts' New Energy Law Benefit Solar?


On August 8, 2016, Massachusetts Governor Baker signed into law an important energy bill that would increase the state's use of renewable energy. Although the new law is not as broad as the version originally proposed by the Massachusetts Senate, it still provides significant support for encouraging energy diversity in Massachusetts. Much of the press discussing the new Massachusetts energy law focused on its requirements that utilities now purchase electricity from offshore wind power and hydroelectric projects. In addition, the law's provisions governing energy storage have received significant coverage. However, we want to point out a few ways the new Massachusetts energy law will encourage solar energy deployment.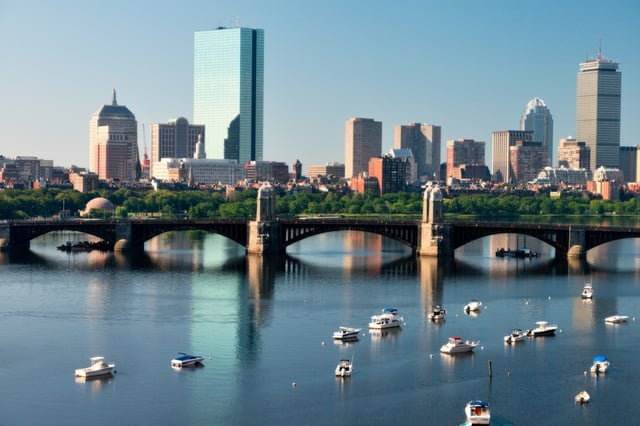 The Law's Provisions are Likely to Encourage Storage Paired With Solar
The new Massachusetts energy law (Law), House Bill 4568, requires the Massachusetts Department of Energy Resources (DOER) to determine before December 31, 2016, whether to set targets for electric utilities' purchase of energy storage systems by January 1, 2020. These procurement targets are to be re-evaluated every three years. Also, electric utilities are required to submit a report by January 1, 2020, describing how they have met DOER's energy storage targets and policy requirements. If the state moves forward with these energy storage targets, it would encourage greater use of renewable resources such as solar energy.
The Law's energy storage provisions are the result of a study, The State of Charge: Massachusetts Energy Storage Initiative Study (Study), to evaluate the benefits of increasing the use energy storage technology in Massachusetts. The study contains a number of policy recommendations to support Massachusetts' potential adoption of 600 megawatts of advanced energy storage by 2025.
The Study points out that one of the state's energy challenges is the intermittent electricity generation provided by renewable resources such as solar. As the amount of renewable energy generation grows in Massachusetts, maintaining a balanced energy distribution system becomes a greater challenge. Energy storage can be used to balance solar's intermittent electricity output, and therefore, adding energy storage would support the use of solar energy.
Massachusetts' dramatic increase in the use of solar photovoltaics also poses grid reliability issues resulting from the excess power generated and flowing back into the grid that was not designed for electricity returning to the system. Before a solar installation can be interconnected, a utility must evaluate whether the grid can support the addition of the new installation's potential reverse power flow.
The Study also recommends the use of properly placed energy storage to solve the reverse power flow problem. Storage can be added at the customer's behind the meter location or a substation. The excess electricity generated by distributed solar sources can be stored and eventually discharged when there is increased demand. The use of storage in this way will encourage increased solar adoption and reduce solar interconnection costs.
These beneficial uses of storage to complement and support solar energy generation should be realized if DEOR sets energy storage targets for the state's utilities.
Commercial PACE Financing Will Now be Available for Solar Projects
A large portion of the new Law is devoted to property assessed clean energy (PACE) financing that will stimulate the building of solar projects. The Massachusetts Development Finance Agency (MassDevelopment) can now issue PACE bonds for commercial or industrial property. However, each municipality must decide if they wish to offer PACE financing by putting the financing option to a vote of their city council.
The availability of PACE financing in Massachusetts encourages the adoption of renewable energy and energy efficiency upgrades because it removes the upfront cost of such improvements by providing low-interest financing with a long repayment period. PACE financing is viewed as a tax assessment rather than a debt and is an item on the property tax bill. Also, any PACE financing obligation belongs to the property (not the owner) until it is paid off, even if the property is sold.
A renewable energy project, including the installation of solar panels, would be considered a commercial energy improvement eligible for PACE financing under the Law. The Law's definition of commercial or industrial property is very broad and includes any property other than a residential property with five or less dwelling units. Therefore, solar panels installed, for example,on a large apartment building could be eligible for PACE financing. MassDevelopment, together with the Massachusetts Department of Energy Resources (DOER), will create guidelines for participating in the PACE program.
Different state departments and agencies, such as DOER, will now need to develop regulations implementing the Law. However, with the new Massachusetts energy law, the state is taking a significant step toward encouraging greater energy diversity in Massachusetts and the adoption of solar.