4 Things to Know About Building Permits in New York City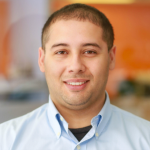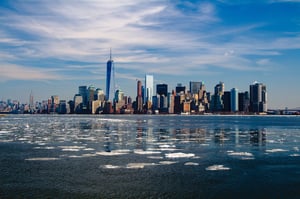 The building permit process in New York City is ever changing and 2016 is no exception. Many positive enhancements are in the works for the Department of Buildings (DOB) in New York City, including updated online resources and plans to hire more employees to improve customer service.
Here are four things you need to know about getting a building permit in New York City this year:
1. 2016 NYC Department of Buildings Updates
In 2016 the Building One City blueprint for fundamental transformation at the New York City DOB will be put into action. This plan will be implemented and lead by the DOB Commissioner Rick Chandler. Additionally, earlier this year, the DOB launched a newly redesigned website. The new site features a streamlined look and more user-friendly features.
The DOB also launched Inspection Ready, a new online system that will provide online scheduling for virtually all inspections, making it easier to schedule inspection appointments, offer more precise inspection scheduling, and improve inspection tracking and notifications. To improve customer service, the DOB also has a plan to hire more than 300 new employees in 2016.
Learn more about updates to the Department of Buildings in New York City in our recent blog post.
2. Industry Code of Conduct
New York has created a first-of-its-kind industry Code of Conduct for construction professionals in order to help foster integrity in the construction industry. The document includes ethical codes and principles, licensing standards and an abuse of privileges policy.
According to the message from DOB Commissioner Rick Chandler included in the guide, architects and engineers, licensees and registrants, filing representatives, code and zoning representatives, workers and property owners should all use the Code of Conduct as a guide when conducting business with New York City Department of Buildings employees.
3. The Expiration of NYC's 421-a Tax Program
The 421-a tax program offered tax breaks to building developers who agreed to incorporate affordable housing into their projects. The program launched in 1971 and in June 2015 was extended for another four years, provided that the Real Estate Board of New York reached an agreement with construction labor unions on the issue of labor wages. The two parties did not reach an agreement, causing the program to expire on January 15, 2016.
It is unclear at this time if there will be an opportunity to renegotiate the program in the future. If the program remains suspended it has the potential to change the real estate and affordable housing landscape in New York.
4. Review the Building Permit Process in NYC
With updates and new information affecting the process, it's always good to refresh your memory on how to get a NYC building permit:
Pre-file your application with the Department of Buildings office in your borough. This includes meeting with a pre-filer, submitting drawings and forms.
Pay your permitting fee at the DOB office during your pre-filing meeting.
The DOB will process and review your application and ensure it meets the building code, fire protection, zoning and other regulations.
Your application will be approved or denied. If approved, the DOB will file it on record and you will receive the permits you need to begin building. If not, you'll receive a letter via email explaining the problems that led to that decision. Then, you'll need to call 311 and make an appointment to discuss your building permit application.
If you are having trouble navigating the NYC building permit process for your project, let Burnham's code experts help. We'll inspect your project, analyze your designs and plans, locate any potential problem areas, and offer advice as to how to remedy them before they cause you undue delays and costs.