5 Building Code Questions with Code Consultant Neha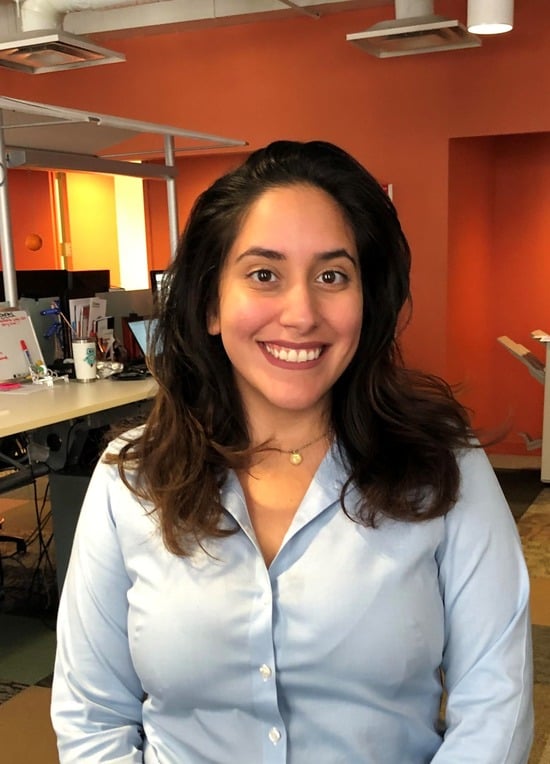 This week we sat down with Neha Patel, Code Consultant, from our Chicago office and asked her a few questions regarding her building code experience.
How long have you been a code consultant and what is your area of expertise?
I've been working as a code consultant for just over 6 years, and specialize in ADA consulting as well as overall building code compliance.
When working on an interior build-out what is the best approach with initial consulting? How does it differ from additions or new construction?
Interior build-outs require a certain level of context, including what the space was previously used for and what other occupancies exist in the building. This contextual knowledge can then be used to determine the feasibility of the project and how it may impact key design considerations such as mixed occupancy separations, level of fire protection required, and the overall exiting strategy. Based on the level of alteration and whether or not it constitutes a change in occupancy, the design team can utilize this information to consider the level of life safety, plumbing, and accessibility compliance that is needed.
If you had to give one piece of advice on the code consulting process what would it be? Juggling various building and accessibility codes and standards can be a time-consuming and often daunting task, using the key concepts in these texts early on in the design process can lead to largely successful projects that create safe and accessible spaces for its inhabitants. Incorporating elements like minimum accessibility clearances and overall egress strategies later on in the project schedule can sometimes lead to costly changes very late in the design process or even during construction, so my advice would be to reference and start applying required codes and standards during the conceptual and schematic phases of design where possible!
Today, what's your biggest challenge and how are you solving it?
The building code is, by design, created to provide a certain level of design freedom and interpretation. With that comes varying levels of enforcement which differs from municipality to municipality. Working within the context of the code, while still understanding that a section that is interpreted one way in New York may be interpreted very differently in California, is a challenge but can also lead to highly creative discussions and resolutions between code consultants and various building departments.
When you're not working, what do you enjoy doing with your spare time?
I love hanging out with my friends and family (virtually), and am currently using all my free time and energy to dream up new DIY projects for our fixer-upper that we moved into last year!
Do you have questions regarding building code and accessibility? Reach out to our team for assistance!