Changes to Denver's Permit Processes Promote Efficiency


Earlier this year, the City of Denver unveiled changes to their permitting processing within the City's Community Planning and Development Department (CPDD) and Development Services Department (DSD). The updates affect commercial building permitting and expedite application submittals by combining some eligible Zoning and Building Code Reviews into a concurrent process. Detailed below, the City of Denver's changes offer new procedures for obtaining necessary permits more quickly for projects of all complexities, sizes, and scopes.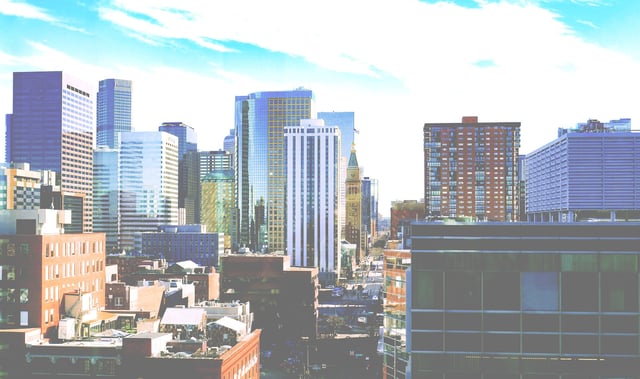 Commercial Projects May Be Eligible for Concurrent Review
Enacted in April 2017, the DPDD's Simultaneous Zoning and Building Code Reviews program combines the zoning permit and building permit processes into a single review for eligible commercial projects. Using standard plan review, previously the only option, commercial projects must receive a zoning permit prior to applying for a building permit. The new system eliminates the need for a separate commercial zoning review and allows for concurrent application submittal and plan review, which condenses the building and zoning permit processes for faster review times.
Not all commercial projects are eligible. The following project types must go through the City's standard zoning permitting:
Landmarks/Projects in Historic Districts - These projects are not eligible unless the scope of work consists of a tenant finish or change of use with no exterior changes. These projects must receive approval from Landmark Preservation prior to zoning review.
Projects in Design Review Districts - Any project located within a design review district (the districts specify design standards) must go through standard review unless the project is a tenant finish or change of use with no exterior work.
Projects requiring a special zoning review, such as a variance, are not eligible for simultaneous zoning and building review.
Applicants must pay both the zoning permit fee and building plan review fee upfront when utilizing this process, however approval of either application is not guaranteed, and approval of one permit does not secure approval of any additional permits.
Residential and multi-family uses do not need to use this service as simultaneous reviews are completed as part of the standard process. The new process is optional and standard commercial zoning review is still offered by the City for projects where it is preferred.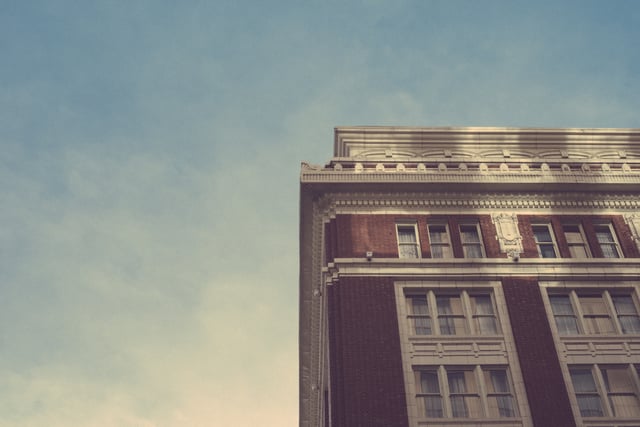 Photo by Andrew Preble via Unsplash
Denver Development Services Offers Additional Expedited Processes
In addition to the above zoning review procedure, Denver Development Services also offers a walk-through plan review process that permits issuance of building permits the same day. For projects that do not require approvals from any other City agencies and have a project value of less than $500,000, reviews are completed same-day. Both commercial and residential projects are eligible for walk-through review if they fall under one of the accepted project types, included but not limited to tenant finishes for mercantile or business use, installation of signs, non-structural repair permits, some minor structure repair, and minor residential projects such as kitchen remodels and patio installations.
Before using same-day plan review, projects must have received any required zoning approvals and cannot require any external reviews.
New construction projects, changes of use, commercial uses not listed above, and projects deemed complex by City staff are not eligible for walk-through review and must be reviewed using the standard "log-in" review process.
Complex Projects Fall Under Denver's "Log-In" Review
More complex projects fall under the City's standard building permit review process known as "log-in" review. This is a drop-off review with two tiers, Major Project Review (M-Log) and Intermediate Project Review (X-Log) for commercial and multi-family projects and R-Log and P-Log for residential projects, respectively.
Large developments, projects in planned development districts, scopes of work requiring external reviews such as structural plan review, and major additions must be processed through Major Project Review (M-Log and R-Log). This is the DSD's full length review process and with the City's estimates, requires approximately 20 business days for building plan review.
Intermediate Project Review is for less complex projects (such as minor additions or small structures) that have conditions that disqualify them for same-day review such as required Historic Preservation reviews or minor structural review. Intermediate Project Review is designed to be a more expedited process of approximately 10 business days.
The City of Denver Continues to Update Its Processes
In the wake the ongoing construction boom in the City of Denver and ongoing legislative efforts to address Colorado's construction defect laws, the City departments regulating building permits will continue to reassess and update their procedures to provide more efficient service. The Burnham team will continue to utilize these expedited processes as we work to improve project review times for all involved.