EV Chargers, Networks, Costs & How To Get Started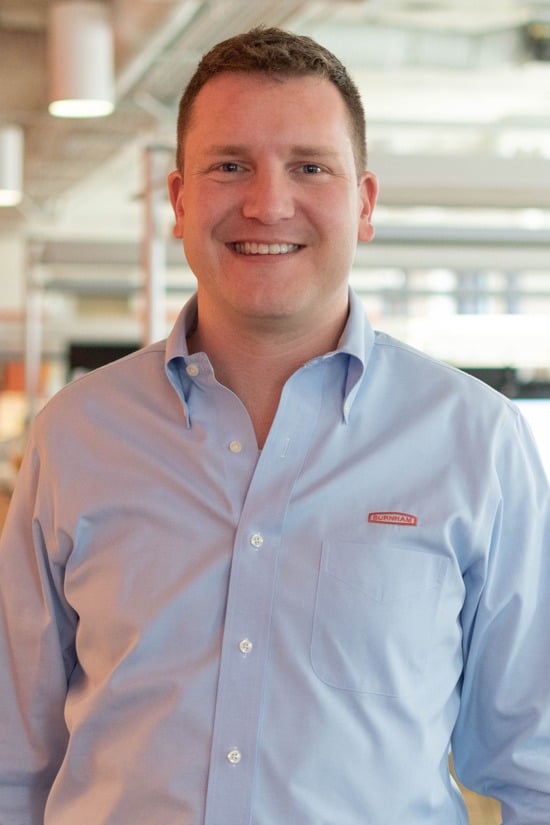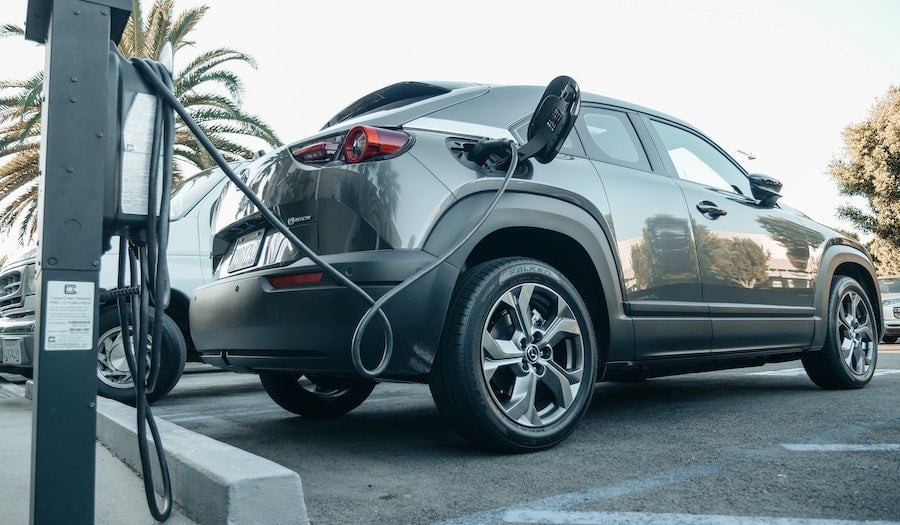 It's been all over the news - emissions goals, EV vehicles, networks/range, and the electrification of building codes - requiring EV charging spaces in new buildings, and what national stores could play a role in it all. So we broke it all down, with some helpful links so you can find the right fit for what could be in your future at work and at home.
We'll start with charging methods/stations, installation costs & incentives, and how Burnham's team can help with any of your needs.
Charging Methods and Plug Types
Charger Types, Charge Speeds & Where to expect them:
Level 1: Portable, plugs into a wall outlet (Standard 120V), and usually comes with the car. It'll take ~40 hours to fully charge a battery. Typically you'll keep this in your car for the situation where you cannot find a charging station.
Level 2: Both portable and mounted for private and commercial use, but requires a 240V wall outlet (there are two wall plug types: Nema 14-50P, and NEMA 6-50P). All cars use the same connection plug to connect the car to the charger (specifically, SAE J1772), ~8-12 hours for a full charge. Except for Tesla, which comes with an adapter. This delivers 15-25 miles/charging hour, allowing full charge in 3-7 hours depending on battery size.
Level 3+: Is a departure from the conventional AC (alternating current) current used in Type 1 & 2, to DC (Direct Current), that is the original form of electricity usually changed by transformers to AC before it reaches your car or home. These provide 80% battery charge in 30-60 mins depending on battery size. Not many cars can handle level 3 charging.
Because Level 3 requires direct access to the power grid installation, this type of work can only be performed by skilled electricians following guidelines from well-regulated jurisdictions. For this reason - you'll find these chargers at gas stations, or commercial venues and your local municipality will probably not allow you to install one in your home. Known by several names: Commonly as DCFC or DC Fast Chargers - and for the tech-heads: CHAdeMO and SAE Combo (also called CCS for "Combo Charging System").
Recently we saw Ford, GM, and Rivian, partner to join Tesla's 45,000+ station charging network and opt to eventually convert to Tesla's unique plug type that delivers the quickest charge. There are a lot of hardware options out there and uptime/availability - and communicating that status - being the most important. Those reasons are likely why these automakers likely opted to co-sign to Tesla's technology and network as they offer real-time availability and good maintenance of the physical stations VS General Public networks that seem to have one out of five stations out of service.
EV Station Costs, Federal Goals/Incentives and Guidelines

Cost:

As of May 2022, the

average hardware/charger cost was $1300

, and you can expect to pay an electrician $300-$1k to properly hardwire this into your home. While chargers that plug into your typical 240V wall outlet do not require a permit to install, hardwired solutions, which are the safest,

typically require a permit to install

to ensure it meets the local building code and is safe. However, the $1k federal tax incentive will roughly halve this cost.



Charging Station Options:

While Tesla had a jumpstart to the EV game, there are a wide variety of options. Here are the Top 15 Charging Networks

that can provide the hardware, and payment software and maintenance service.



Goals: The Federal aim is to add 500,000 EV Changing stations by 2030, meaning 12.4k charging stations must be installed each quarter over the next 8 years to meet that goal. Eligibility requires they must be level 2 or 3 chargers.



Federal Incentives:



30% tax credit up to $30,000 for businesses and $1k tax credit for installing a home charge. See

IRS form

to claim this rebate, and there are often additional reduced registration fees you can determine by state here.
Visit the White House's Information Page and ChargePoint's Guide on where to go to apply for reimbursement.
Potential Setbacks
'Can the power grid handle it?' Yes.

Extensive studies show that the U.S. electrical grid can handle it now and there's sufficient lead time for utilities to shift to an even smarter grid. The current 2.5 million EVs on the road today only use half of 1% of the total energy produced; and electrifying every car in the world would only add 25% to the global demand.
Outdated/Cumbersome Local Electrical Code: Municipalities are catching up, but some may lag in updating this approval process, let alone how to thoughtfully 'electrify' their communities for both public stations with Federal Funds and as their private residents and commercial enterprises shift to EVs. Inspecting every Charging Station to ensure code compliance and safety standards are met is also a challenge with limited city inspectors.
How Burnham Can Help

Burnham has successfully worked with city and county officials to update permitting and inspection process and methods to ease difficulty on both sides of the table. Sometimes that was breaking permit phases to be executed at the same time instead of sequentially; other times it was using our own App for solar roof installations in the southwest to maintain safety. We're here to share the best practices we've encountered in our 30 years of business and get things done right

1. Commercial/Business and Fleet Roll-Out: Our National team regularly manages large roll outs for fortune 500 companies to help their construction teams and installers perform their work while we ensure everything is properly done with local, county and federal guidelines; and most importantly meets the client's requirements and expectations.

Contact Burnham to guide you through the permitting process across all your locations for a seamless upgrade.
2. Resource to Automotive: Tesla, Rivian, VW, Ford, Chevy, Volvo and more - every major automotive company pairs a charging solution with the sale of an EV.

Burnham is there to assess regional and local requirements for the manufacturer so your installation guides are accurate and your client stays satisfied and delighted with their purchase now - and down the road.
3. AV Charging Station Companies (Link): Scalable & On-Demand permitting and remote inspection/documentation: There are several major players, such as ChargePoint, ABB, EVBox and EVGo. With 13,000 Charging Stations required to be installed each quarter for the next 8 years - handling the volume and increasingly rural installations could be challenging.
With Burnham's new project management system and proprietary remote installation verification App, we can quickly scale to your needs and keep contractors and installation consistent and safe.
4. Residential and Commercial Installation:

Usually, the electrician installing the charger is responsible for applying for the proper permit, sometimes paying for the permit, and meeting with the inspector for final sign-off.

Burnham can assist in securing that permit properly if the electrician is unfamiliar in securing the type of permit needed or is runs into a jurisdiction relatively unfamiliar with permitting Electrical Charging Stations.
5. Municipal Preparedness for Public Stations:

Transportation is part of critical infrastructure, and this is the biggest federal investment in decades. Make sure your jurisdiction fully capitalizes on the funding available, your electrical code and even zoning restrictions include clear direction and standards

.



Burnham's Code Group specializes in this consultation, and the Director of the Group was involved in crafting the

Chicago Energy Transformation Code

. If you need a review to make sure your process is as seamless as possible, we're here to give straightforward solutions.
Contact us through our site or give us a call at (800) 407-7990.