Resilience Strategies in Chicago and Beyond: CMAP's Comprehensive Plan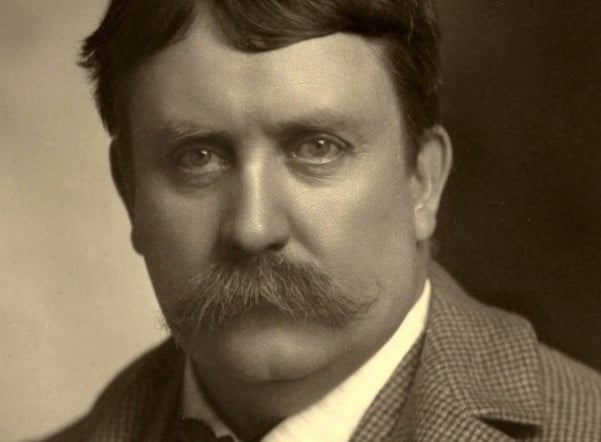 Chicago and other cities across the globe are undertaking resilience planning to respond to climate change and other stresses on our communities. In 2016, Chicago's first Chief Resilience Officer (CRO), Aaron Koch, was appointed. The CRO's office is currently working on Chicago's Resilience Strategy, projected to be released in the fall of 2017. However, important resilience planning affecting Chicago is also being conducted by the Chicago Metropolitan Agency for Planning (CMAP) as part of their comprehensive plan. It is important to be aware of CMAP's planning process and resilience recommendations because they will shape future decisions about building design, land use, and infrastructure.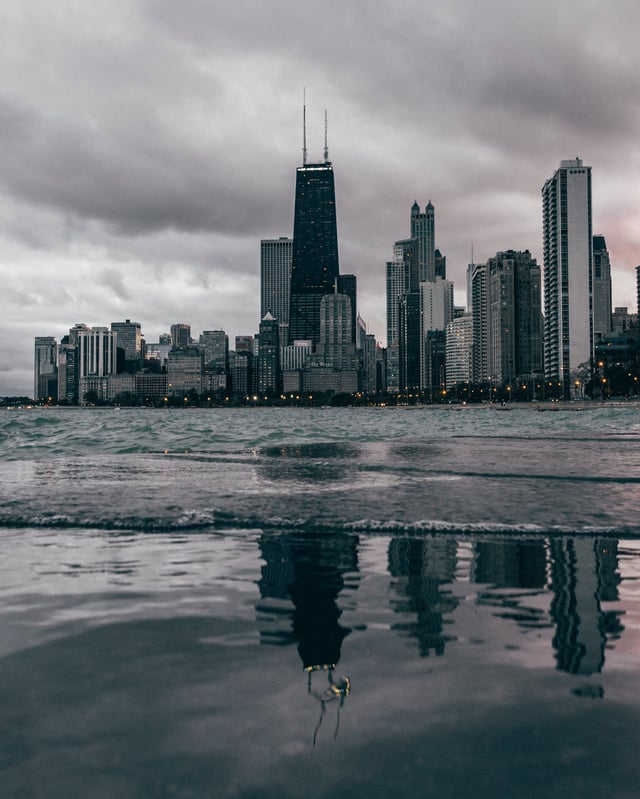 Photo by Victor Lozano on Unsplash
CMAP Comprehensive Plan
CMAP is the planning agency responsible for the region encompassing seven northeastern Illinois counties, including the City of Chicago. Created by the Illinois General Assembly in 2005, the agency is responsible for developing and overseeing implementation of comprehensive land use and transportation plans.
The agency is in the process of creating a new comprehensive plan, ON TO 2050, which has resiliency as one of its key components. Projected to completed by October 2018, the development of the new plan is a lengthy and multifaceted process that began in 2015. As part of its planning, CMAP looks at studies of various data pertaining the current state of the region and different strategy papers. Stakeholders provide recommendations that are formalized into a report and opportunities are provided for public input. This input is considered in the development of further drafts of the plan.
A Draft Preview Report of ON TO 2050 (Draft Preview Report) was released for public comment on June 19, 2017 (comment period closing August 3) and contains the principal recommendations that are expected to appear in the final plan. These comments will be considered prior to the release of the Final Preview Report in October 2017. The entire draft will be available for comment in June 2018. Once the review of the draft plan is completed by various CMAP committees and board, the final plan will be published.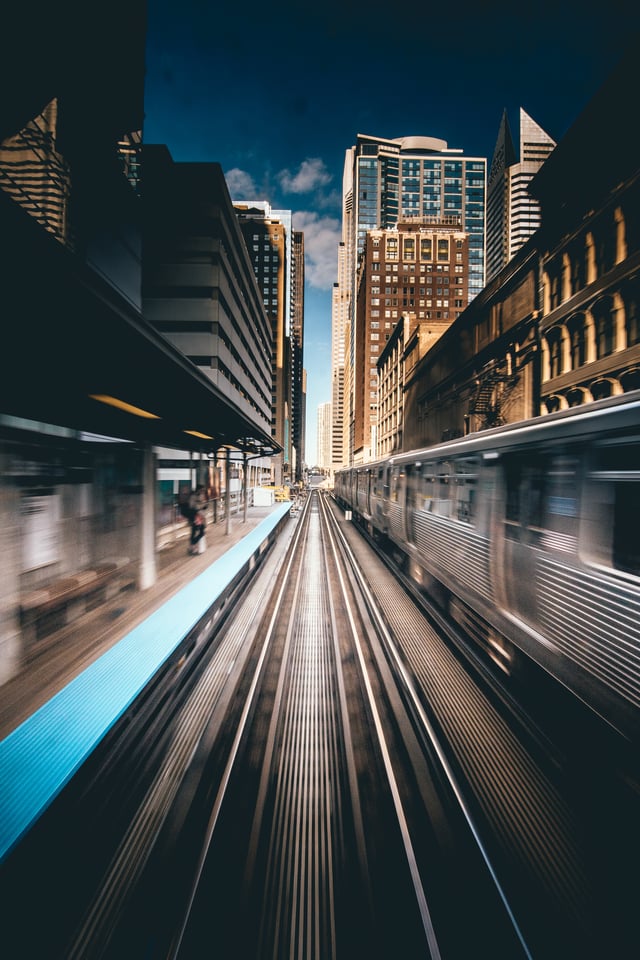 Photo by Sawyer Bengtson on Unsplash
Resilience as Major Component of CMAP's Planning
The Draft Preview Report makes recommendations as they pertain to three interrelated principles: (1) Resilience; (2) Inclusive Growth; and (3) Prioritized Investment. Resilience is defined by the Draft Preview Report as the ability to, "prepare for and recover from acute shocks and chronic stresses by transforming its infrastructure, natural systems, and social structures to be more durable."
As part of the planning process, CMAP is looking at five major trends, "Alternative Futures," that will impact CMAP's region in the future: (1) changed climate; (2) walkable communities; (3) innovative transportation; (4) constrained resources; and (5) transformed economy. The three principles incorporate strategies relating to the Alternative Futures.
Prior to creating the Draft Preview Report, CMAP prepared a Climate Resilience Strategy Paper that examined climate change in the region; its impacts on the region's transportation, land use, natural resources, economy, and population; and potential strategies to increase the region's climate resilience. The Draft Preview Report 's recommendations grew out of the strategies outlined in the Climate Resilience Strategy Paper.
Report's Resilience Strategies
The Draft Preview Report presents a variety of recommendations to improve the region's resilience:
Remove barriers to community goals - find ways to help municipalities become proactive and undertake resilience planning, including the sharing of resources across jurisdictions, enhancing the way municipalities use CMAP's Local Technical Assistance program, and improving local investment prioritization.
Reform tax policies - to make the region economically resilient, it is necessary to address the region's growing financial problems by improving the way revenue is generated from taxes. This includes increasing the sales tax base and using tax structures to support beneficial land uses.
Encourage walkable, mixed-use communities - resilience is increased by such communities that are growing in popularity. We should plan for and invest in walkable, mixed-use areas that are affordable.
Mitigate climate change's impact - local planning must develop strategies to respond to climate change such as plans for capital improvements and regulatory changes impacting zoning, stormwater, and floodplains.
Consider the synergy between local land use and regional transportation - help municipalities understand how local land use and the regional transportation network affect each other and conduct appropriate planning.
Promote collaboration across jurisdictions - sharing local resources and coordinating programs are important for the region's resiliency.
These recommendations will be further refined during the next phases of the planning process over the coming year.
Other Chicago Resilience Efforts
While On TO 2050, as well as the work of the Chicago CRO, will be critical to making Chicago a resilient city, other important Chicago-related resilience planning efforts are under way. In April 2017, the U.S. Green Building Council-Illinois and the American Institute of Architects-Chicago sponsored Chicago Thrives!, Resilience Symposium, bringing together presenters from a variety of organizations involved in resilience planning and design.