The Burnham Touch: Kurve on Wilshire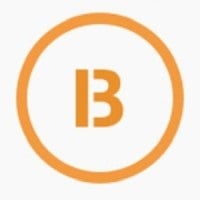 The final touches are coming together on the 25-story tower, featuring 664 studio, one, two-, and three-bedroom apartments with parking for 1,100 vehicles and 15,000 square feet of ground-floor retail and restaurant space. The Kurve is an exciting addition in the continued effort to bring additional housing to the Los Angeles area and Burnham is proud to have been a part of the team.
The Kurve on Wilshire was a complicated project and Burnham actively coordinated the complex approval process. Our team facilitated a variety of critical components including working with the Los Angeles Department of Building and Safety (LADBS) on a permitting plan.
Burnham Proactively Manages the Entire Review Process for the Kurve on Wilshire
Kurve on Wilshire is located within walking distance of the Wilshire/Vermont subway station on the eastern side of Koreatown. The overbuild project required approval from many city agencies and is the second largest mixed-use project built as a joint venture.
Our skilled Burnham experts' prior experience with similar high rise projects, provided an advantage when scheduling municipal appointments and properly managing the review process. We had to anticipate reviewing utility and city agency concerns and begin to work with these entities as early as possible.
The project went through a phased plan check and our team knew who needed to be contacted to obtain the necessary approvals leading us to preempt any problems. With each permit pulled, Burnham facilitated the required approvals from the various departments in a timely, efficient manner. It takes time and organization to document and submit each step, but it allows construction to run continuously.
All work on City Right-of-Way requires additional permits to allow for closures of public way, including streets and sidewalks. Burnham connected with different city departments including the LADBS, Los Angeles Department of Transportation, Bureau of Engineering, Bureau of Street Services, the Mayor's Office, and the Los Angeles County Metropolitan Transportation Authority in order to properly receive clearance status.
Burnham helps in the Revitalization of Koreatown
Koreatown is one of the most vibrant and diverse neighborhoods in Los Angeles, with both Korean and Latinx cultural influences covering the 3-square mile radius. In recent years, the neighborhood has seen vast expansion and investments; from becoming a hotspot for foodies, to an increase in nightlife and recent building boom. The Kurve on Wilshire is one of many projects creating a gateway from downtown LA into the koreatown community with the help of transit connectivity and both local public and private investments.
Our Burnham team is proud to be a part of the Los Angeles area effort to revitalize local communities. Do you have questions regarding a permitting process in the Los Angeles area? Reach out to our team for assistance!