What You Need to Know About Tent Permits in Chicago


Community and entertainment events in the City of Chicago often use tents and other temporary structures to provide short-term shelter. Tents are allowed to be erected, but the City has a variety of restrictions and requirements for these types of structures. Depending on the size of the structure, this can include receiving a permit before erecting. Tent permits in Chicago are used for events as large as Lollapalooza or as small as a neighborhood church carnival.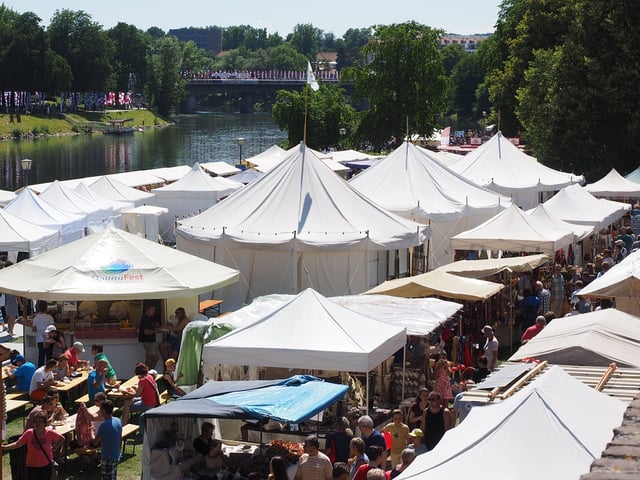 How Do I Know If I Need a Permit?
Tents equal to or less than 400 square feet no longer require permits in Chicago. If you have a tent or canopy that is equal to or greater that 401 square feet, you are required to have a permit.
How to Apply for Tent Permits in Chicago
Effective June 1, 2015, Tent and Canopy permits must be submitted electronically through the Standard Plan Review process using E-Plan. Standard Plan Review is the core process for permit applications requiring plans in Chicago. All Standard Plan Review applications are required to be submitted through E-Plan, the City's electronic plan review system. Once submitted, each project will receive a Project Manager to facilitate the technical plan reviews and issue permits.
In order to file for a tent permit, you must provide the following documents:
Completed Tent/Canopy and Platform Application
Tent drawings

For tents between 401 and 599 square feet, provide tent contractor prepared drawings indicating tent size and a site plan indicating the distance away from adjacent buildings and the locations of stakes or ballasts
For tents greater that 600 square feet, provide Illinois licensed architect or structural engineer prepared drawings that indicate tent size, site plan, location of exits, distance of exit paths, and location of stakes or ballasts

Wind Resistance Calculation Form
Aldermanic acknowledgement letter with approval of event temporary tent structures
Letter from tent contractor
Flame Spread Certificate
Chicago Park District letter indicating their awareness and approval if the event is on Chicago Park District property
High Winds Action Plan
Once these documents are completed and processed, you will receive your tent permit from the City of Chicago Department of Buildings. You must submit your permit application at least two weeks before the event is scheduled to take place.
Tent and Canopy Permit Fees
All tent permits follow the fee permit structure within the Chicago Building Code. Department of Buildings tent fees are assessed per Chicago Building Code Section 13-32-310 (A) and (C).
The Department of Buildings tent fee calculation is as follows:
"Construction factor of $0.10 X Scope of Review Factor of 0.5 X Area of tent/canopy (in square feet) = DOB Tent fee (Minimum fee of $125.00). Per section CBC 13-32-302, there is a single $75.00 zoning fee per permit."
Learn more about tent and canopy permits in this document from the City of Chicago.